2015 Education for All Global Monitoring Report UK Launch
University College London, Wednesday 10 June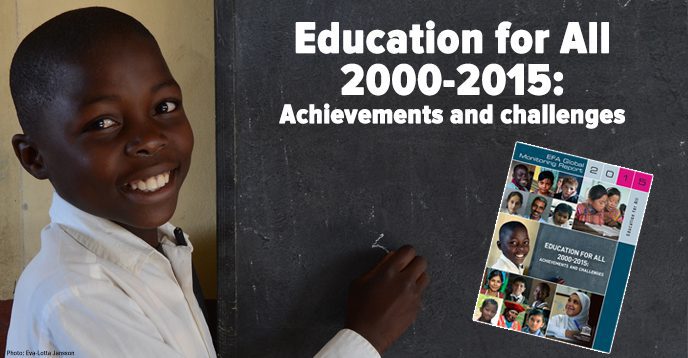 The 2015 EFA GMR Report Education for All 2000-2015 Achievements and Challenges was launched in New Delhi on 9 April. A UK launch event will be held in London at University College London on Wednesday 10 June from 13-00-1600.
Aaron Benavot, the Director of the GMR Team based in UNESCO Paris will introduce the 2015 Report, There will be responses from DFID, the UK research community and an international NGO. Opportunities will exist to debate the Report. The second part of the event will be to look forward to post 2015 education and development frameworks.
Admission is free but places are limited.
GMR Registration
A more detailed programme will be issued shortly. The Report and a Summary Report will be available at the launch.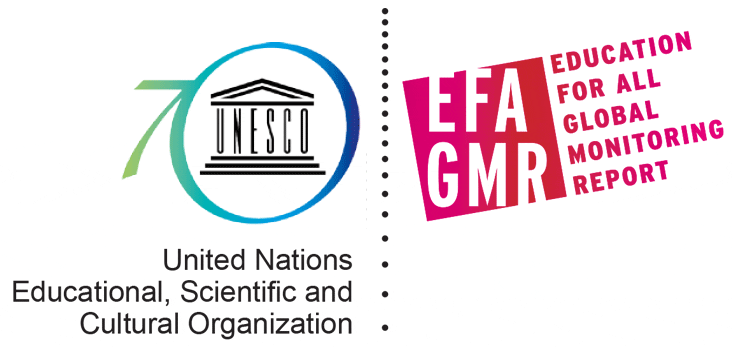 Bursary Applications Open
The application window for Bursary Applications is now open until the 11th of May. Application details and award criteria can be found on the Conference page.
Applicants are encouraged not to delay in submitting their application for consideration and to ensure that each application is complete. Incomplete applications will not be considered.
Donate to the Bursary Fund
The Forum wishes to expand the reach of the Conference and include diverse voices from around the globe. The Bursary Fund is used to fund applicants to allow them to participate in the Conference to share their ideas and to learn from others. For Bursary Award Winners, the UKFIET Conference is an valuable professional opportunity and beneficial to the Conference ensuring a diverse set of voices.
Applications for assistance to attend the conference always exceed the funds available for this purpose. Please help us to increase the number of opportunities we can offer by making a contribution to the bursary fund, no matter how large or small the contribution the opportunity that it will help to provide will be invaluable, as seen in the reflections provided by previous beneficiaries.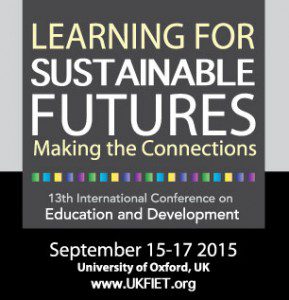 The 2015 UKFIET International Conference on Education and Development is an invitation to make meaningful connections between learning and the development of a sustainable future.
:: Bursary Application Deadline - 11 May 2015
:: Presenter Registration Deadline - 1 July 2015
:: Full Paper Submission Deadline - 14 August 2015
Check out what is New for 2015 and consider the Participation Guidance. Also, UKFIET is offering sponsorship opportunities for partner organisations to engage Conference Delegates.
News and Signposts
Annoucements Sign Up