The Forum is governed by two bodies. The first is the Board of Trustees which has the accountability for ensuring effective governance on behalf of the Members. The Executive Committee is entrusted to work at the direction of the Board of Trustees to deliver UKFIET's portfolio of activities.
Meetings
An annual general meeting (AGM) is held once a year. The AGM is held at the Biennial Conference or at the BAICE Conference. The Board of Trustees meet twice a year and the Executive Committee meets on a quarterly basis.

Board of Trustees
Executive Committee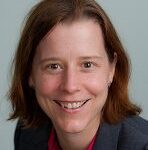 Susy Ndaruhutse
Chair of Trustees
Susy has spent the last 20 years working collaboratively with low- and middle-income countries on research, consultancy and programme implementation linked to education reform. Her expertise lies in education policy, strategy and finance and she has worked with a range of developing country governments, donors and NGOs in a capacity building context on short and long-term assignments. Read More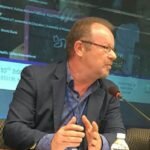 David Archer
David Archer is Head of Participation and Public Services with ActionAid, having been Head of Education for many years. In the 1980s David worked on literacy programmes across Latin America inspired by Brazilian educator Paulo Freire ("Literacy and Power: the Latin American Battleground" Earthscan 1990). Read More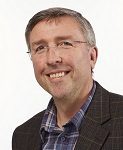 Andy Brock
Treasurer
Andy has worked in education development for the nearly 30 years – all of it with Cambridge Education as it has grown from about 20 staff to nearly 400. Over those years Andy has played a succession of roles – firstly technical, latterly managerial, now as Managing Director.
Read More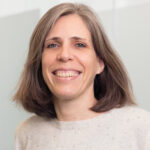 Dr. Sonia Languille
Dr. Sonia Languille is an independent international education expert with more than twenty years of experience as a practitioner and researcher. Between 2016 and 2021, she worked with the Open Society Foundations, one of the largest philanthropic organizations in the world. She co-directed OSF Higher Education Support Program and led OSF initiatives to strengthen public education systems, support refugees' access to higher education and foster knowledge production in the global South. She is also a research fellow at the Centre for Education and International Development at University College London. Her research interests center on the political economy of education finance in developing countries. Prior to joining OSF, Sonia worked for various aid agencies in the fields of state reform, public finance and education policy. Sonia holds two master's in development economics and international affairs from the Sorbonne, a bachelor's degree from Sciences Po and a PhD in development studies from the School of Oriental and African Studies (University of London).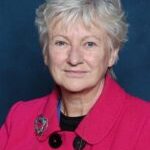 Prof. Angela Little
Angela W Little is Professor Emerita at the University College London Institute of Education where she held the Chair of Education and International Development between 1987 and 2010 and was previously a Fellow of the Institute of Development Studies at the University of Sussex. 
Read More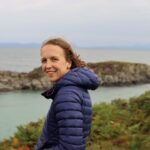 Hannah Loryman
Hannah is currently Head of Policy at Sightsavers, where she leads a team to influence policy and practice on inclusive education, health, and disability inclusion. She has a particular focus on engaging with bilateral and multilateral donors to ensure development policies and processes promote inclusion. Before joining Sightsavers, she worked on a range of social policy issues at the Department for International Development and within NGOs.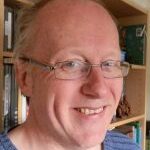 Prof. Simon McGrath
Simon McGrath is Professor in International Education and Development in the Centre for International Education Research at the University of Nottingham. He has published on a number of aspects of education – development links, especially at the post-school level.
Read More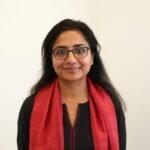 Prof. Nidhi Singal
Nidhi is Professor of Disability and Inclusive Education at the University of Cambridge. Her research interests are broadly focused on understanding processes of inclusion and exclusion in educational settings in South Asia and sub-Saharan Africa.
Read More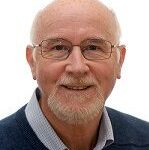 Dr. Don Taylor
Dr Don Taylor is an independent consultant in education policy, planning and finance. He was an Education Adviser with DFID, working in Nigeria, Ghana and Malawi, then in the UK with oversight of education in Montserrat and St Helena.
Read More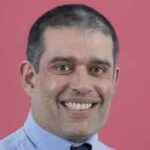 Prof. Leon Tikly
Deputy Chair of Trustees
Leon is UNESCO Chair in Inclusive, Good Quality Education and Global Chair in Education at the University of Bristol, alongside co-directing the Centre for International and Comparative Education (CIRE) in the School of Education. His key focus is education in low income countries and in particular, the countries of sub-Saharan Africa.
Read More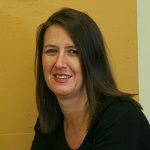 Prof. Freda Wolfenden
Freda Wolfenden is Professor of Education and International Development at the Open University, UK, where she has held a number of management positions including Associate Dean for the Faculty of Education and Language Studies. Freda is currently Academic Director for TESS-India, a large scale innovative teacher development project across several states in India (www.tess-india.edu).
Read More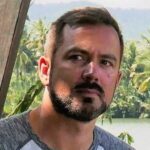 Dr. Caine Rolleston
Chair of Executive Committee
Caine Rolleston is Associate Professor in Education and International Development at UCL, UK. His research interests, experience and expertise focus on analysis of education systems in low and middle income countries, including school quality and effectiveness and educational access and equity.
Read More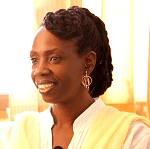 Yvette Hutchinson
Deputy Chair of Executive Committee
Yvette spent the first years of her career teaching English. She has since lectured in Teacher Training and trained teacher trainers, most recently in central Asia. Yvette has worked for Local Authorities as a Schools Officer, Widening Participation Adviser and as an Adviser for Newly Qualified Teacher induction and early career leadership. Read More
Dr Maia Chankseliani
Maia Chankseliani (EdM Harvard, PhD Cambridge) is Associate Professor of Comparative and International Education at the University of Oxford. She leads a flagship master's course in Comparative and International Education and convenes the Comparative and International Education Research Group at the Department of Education.
Read More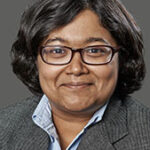 Sourovi De
Sourovi leads the monitoring, evidence and learning workstream of the FCDO-funded Sierra Leone Secondary Education Improvement Programme. In this role, Sourovi provides evidence-based technical assistance to senior ministerial officials in the Ministry of Basic and Senior Secondary Education (MBSSE), senior education advisors at FCDO and implementing agencies.
Read More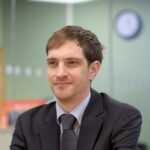 Ben Durbin
Ben is Head of International Education at the National Foundation for Educational Research (NFER), where he leads a team of experts in education, research, evaluation, assessment and international development. The focus of his work is on teaching and learning in sub-Saharan Africa, where his goal is to shed light on, and inform practical solutions to, the most pressing issues facing children and young people.
Read More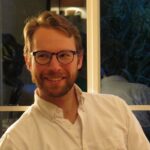 Sébastien Hine
Sébastien Hine is a programme specialist for UNESCO International Institute for Educational Planning's Crisis-Sensitive Planning team. Previously he worked as a consultant for INEE on issues of education in emergencies data and girls' education. He was lead author of the Forced Displacement chapter of the 2019 Global Education Monitoring Report on Migration and previously worked for Save the Children and the Overseas Development Institute.
.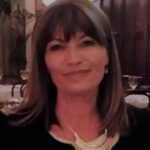 Dr. Geraldine Hutchinson
Geraldine has worked for more than 30 years in education, including holding leadership roles in schools and as Head of Faculty for Teacher Training at South Bank University London, and with Education Development Trust as a Director for Education development.
Read More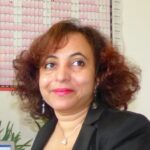 Dr Laila Kadiwal
Laila Kadiwal is a Lecturer in Education and International Development at the UCL Institute of Education.
Read More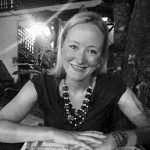 Dr Lizzie O. Milligan
Lizzi is a Reader in the Department of Education at the University of Bath. Her research and teaching focuses on the disjuncture between education policy and practice and the impact this has on inequalities in experiences and outcomes for teachers and learners in school and community settings. Read More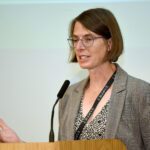 Dr. Ruth Naylor
Ruth is a senior international consultant at Education Development Trust. Her main areas of expertise are education and conflict, girls' education, teaching and learning. She works in research and provides technical support to donor and NGO programmes, particularly in monitoring, evaluation and results reporting.
Read More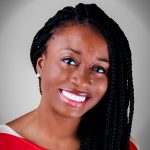 Dr Bukola Oyinloye
Early Career Professionals Representative
Bukola is an early career researcher, with a PhD in international development and education. Her research interests include families and formal schooling in Africa; childhoods and youth in majority world contexts; informal apprenticeships; ethics; indigenous epistemologies; school leadership and management; and, broadly, teaching and learning in low- and middle-income countries.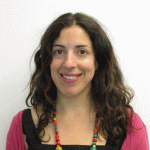 Dr. Maria Ron-Balsera
Dr. Maria Ron-Balsera is the Tax and Education Alliance Coordinator. An alliance that brings together ActionAid, Education International. Global Alliance for Tax Justice and Tax Justice Network funded by GPE Education Out Loud. Maria has extensive experience coordinating education multi-country projects in Ghana, Kenya, Nepal, Pakistan, Senegal, Uganda and Zambia. Her main areas of expertise are education financing, privatisation, human rights and financing for development.
Read More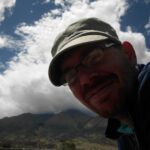 William C Smith
William C. Smith is a Senior Lecturer in Education and International Development at the University of Edinburgh where he coordinates the Comparative Education and International Development (CEID) Community, including acting as Programme Director for the MSc CEID programme and sitting on the steering committee of the CEID Research Group, and is the Academic Lead of the Data for Children Collaborative with UNICEF.
Read More
Dr. Sharon Tao
Dr Sharon Tao is an Education and Gender Adviser for Cambridge Education. Sharon has extensive experience in implementing large-scale education programmes, having worked as a Key Adviser for technical areas that include Teacher Development, Gender & Inclusion, and M&E/Research on DFID-funded programmes in Tanzania, Ghana, Nigeria, and India.
Read More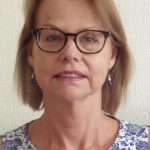 Dr Jo Westbrook
Jo Westbrook is a Senior Lecturer in Education in the School of Education & Social Work at the University of Sussex and is a Co-Director of the Centre for International Education. 
Read More

Sandra Baxter
Engagement Fellow
Sandra Baxter is the Engagement Fellow for The Education Development Forum (UKFIET) and is also a Research Associate (Research Uptake) at the REAL Centre at the University of Cambridge. She previously worked at the Institute of Development Studies (IDS), Department for International Development (DFID) and UNESCO's International Institute for Educational Planning (IIEP).
Read More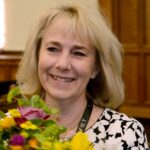 Sarah Jeffery
Programme Manager
Sarah is UKFIET's Programme Manager. She is a freelance conference manager and project co-ordinator, having previously worked with CfBT Education Trust (now Education Development Trust). Sarah has a wealth of experience as she has managed the past eleven UKFIET biennial conferences.