We are pleased to announce our plenary speakers. More to be confirmed soon. 
Online Opening Keynote – 7th September
Vandana Shiva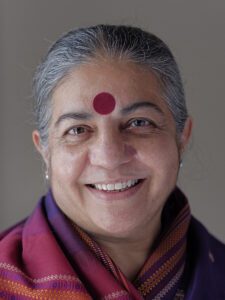 Vandana Shiva is trained as a Physicist and did her PhD on the subject "Hidden Variables and Non-locality in Quantum Theory" from the University of Western Ontario in Canada. She later shifted to inter-disciplinary research in science, technology and environmental policy, which she carried out at the Indian Institute of Science and the Indian Institute of Management in Bangalore.
She founded an independent institute, the Research Foundation for Science, Technology and Ecology in Dehra Dun, dedicated to high quality and independent research to address the most significant ecological and social issues of our times, in close partnership with local communities and social movements. She also founded Navdanya, a national movement to protect the diversity and integrity of living resources, especially native seed, the promotion of organic farming and fair trade. Vandana started Bija Vidyapeeth (Earth University), an international college for sustainable living in Doon Valley, in collaboration with Schumacher College, UK.
Vandana combines the sharp intellectual enquiry with courageous activism. Time Magazine identified her as an environmental "hero" and Asia Week has called her one of the five most powerful communicators of Asia. Forbes magazine identified her as one of the top Seven most Powerful Women on the Globe.
Opening Keynote – 12 September
Maria Balarin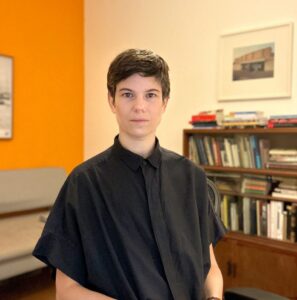 Maria Balarin is Senior Researcher at the Group for the Analysis of Development (GRADE), a leading Latin American research centre based in Perú.
Her research focuses on the analysis of education policies and trends and their influence on current patterns of social exclusion, especially in the Global South. She has studied the political economy of education policies in weak states; processes of default educational privatisation and their impact on socioeconomic school segregation; the challenges of regulating precariously institutionalised education markets; and the life trajectories and post-school transitions of marginalised young people in exclusionary regimes. Her most recent work focuses on the potential contributions of education to social justice and sustainable development.
Maria holds a PhD in Education Policy from the University of Bath, an MA in Psychoanalytic Studies from the University of Essex, and a BA in Philosophy from the Pontificia Universidad Católica in Perú. Her work has been published in edited books and international academic journals.
BAICE Presidential Address – 13 September 
Nidhi Singal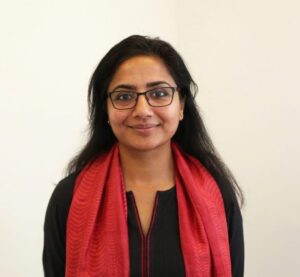 Nidhi Singal is Professor of Disability and Inclusive Education at the Faculty of Education, University of Cambridge. She is a leading scholar in the field of inclusive education, with a particular focus on children and young people with disabilities in Sub-Saharan Africa and South Asia. Over the last two decades her research, teaching, policy and civic engagement have demonstrated the critical importance of identifying, listening and responding to the experiences and needs of persons with disabilities within the wider field of international and comparative education and research. In so doing, her scholarship seeks to maximise the potential for this research to inform effective policy development and positive social and cultural change.
As a result, Nidhi's work has contributed significantly to how international education research is framed, and also shaped a range of associated policy agendas. It has, in particular, informed a now widely appreciated shift in emphasis, moving beyond questions of access towards an examination of the quality of education that children with disabilities receive. Her scholarship problematises simplistic binaries between mainstream and specialist settings and proposes a more fluid exploration of how inclusion/exclusion are experienced. Her work has also contributed to parallel discussions about research ethics: particularly issues around the ethics of dissemination in international and comparative education, and representation within research itself. Read More
Closing Plenary Panel – 14 September
Our closing plenary on the 14th of September will bring together a fascinating group of people. They are activists, practitioners, and change-makers who are passionate about education and learning for everyone, including vulnerable groups in some of the most disadvantaged areas. This plenary will allow the delegates to learn about the important work done by our plenary speakers and have an opportunity to dialogue with them. In this plenary, we will also have a chance to highlight and discuss the insights collected throughout the four days of the conference. The closing plenary will be moderated by Prof. Leon Tikly. 
Sally Gear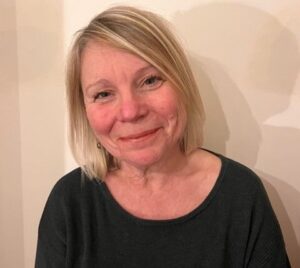 Sally joined the Secretariat of the Global Partnership for Education (GPE) as their senior lead on gender in May 2022.  She has worked in gender, education, and development for over twenty-five years in academia and for both government and non-governmental organizations.   After completing her master's degree, she lectured in Social Development and Gender at the International Development and Policy Management (IDPM) institute at the University of Manchester.
Since 2007, Sally has been an Education Adviser, Senior Education Adviser and most recently the Education Head of Profession for the UK Department of International Development (DFID) now the FCDO.   She was the Department's technical lead on Gender and Education for several years.  During this period, she designed and lead the £335mn Girls' Education Challenge (GEC) programme (first stage) which was the largest global fund focusing specifically on the most marginalized girls in low income and fragile affected countries.
Byaruhanga Nestori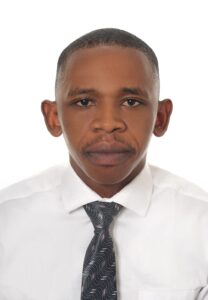 Byaruhanga Nestori is an experienced social media consultant, working with Stepup.One, and co-founder of Solidarity Initiative for Refugees (SIR), a community-based organisation founded and run by an active group of entrepreneurial refugees in Kakuma, Kenya. Nestori holds a diploma in Education from Kenyatta University, and is a skilled educator and digital learning advocate.
Nestori was born in Kasenyi, Democratic Republic of Congo, but was forced to flee to Kenya in 2013, where he resided in the Kakuma Refugee Camp. Having completed his secondary studies in Uganda, Nestori was hired as a refugee incentive teacher first at the Somali Bantu Secondary School (2013-2015) and then at Greenlight Secondary school (2015-2018). In both locations he was responsible for teaching history and business studies.
In 2018, Nestori was chosen to work as a Kolibri Coach at Greenlight Secondary School, assisting teachers and students in using technology to improve learning. In this role, he gave Kakuma's teachers in-service training and supported Kolibri's development to make it more useful in low-resource settings. Kolibri is an offline-first digital platform. Nestori also assisted the expansion of Kolibri in Uganda, providing regional trainings for teachers and coaches while based in the Kakuma refugee camp.
In 2019, he represented educators from Kakuma at a Google hosted hackathon in San Francisco, which focused on building a curriculum alignment machine learning tool, to assist the matching of open educational resources to national curriculums. In 2022, Nestori resettled to Germany, and continues to support his community in Kakuma with advancing digital skills. Nestori remains a strong advocate for refugee education and for the impact digital inclusion can make in the lives of refugees.
Michelle Varaidzo Tarumbidzwa Chikurunhe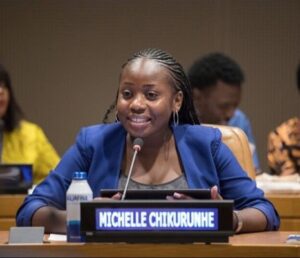 Michelle Chikurunhe comes from one of the high density suburbs in the capital city of Zimbabwe. She is a soft spoken and ambitious young woman aged 23. Having seen first-hand the sad realities and experiences that young women like herself go through due to poverty and lack of education, this developed in her a great passion to better the lives of young girls and women by advocating for their right to education and any empowerment opportunities.
Michelle witnessed education to be the poverty cycle breaker when she served as Junior Councillor for her ward at the Harare City Junior Council in 2016-2017. She was also the Team President for Boost Enactus club in Africa for her university, Women's University in Africa. This gave her the opportunity to work with young women, girls and men with income generating projects and initiatives that provided them with a stable income and livelihood. Seeing the smiles and appreciation from fellow young women like herself gave Michelle the reason to major and attain a degree in Social Work. She was also part of a youth-led organisation that works under Plan International, and aims to empower young people and protect them from any harm through providing them with entrepreneurial skills and opportunities to decent work and income.
Michelle was also part of EWAG 2021 young advocates, advocating for young girls. She was granted the opportunity to be one of the young people under the Global Youth Panel for Education in Emergencies and also selected as a member of the UNGEI Feminist Coalition. This year started with an amazing opportunity as she was selected to be part of the W7 Japan advisors and relocated to the UK as a social worker at Essex County Council.
Sarah Amu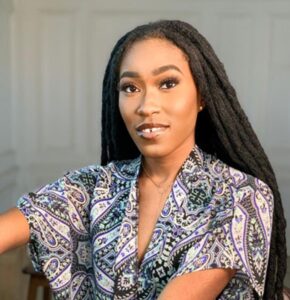 Sarah Amu is a masters graduate of International Development, now working with UNICEF UK. She has previous experience working with the young people's service at Barnardos and as a Youth Mentor for high school students. Sarah is also a Global Youth Ambassador with Theirworld.
Since joining the Global Youth Panel in 2022, she has focused her advocacy on education financing, drawing on her experience growing up in Nigeria to highlight the impact of conflict and corruption on education systems. She has spoken at many high-profile events including the UK Parliament and Preventing Sexual Violence in Conflict Conference.