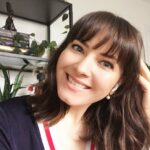 Yulia Nesterova
Conference Chair
Yulia Nesterova, Ph.D., is Lecturer in International and Comparative Education in the School of Education at the University of Glasgow. She also acts as Academic Lead for Low and Middle-Income Countries Research Network at Glasgow and Associate Editor of Diaspora, Indigenous and Minority Education journal. Yulia's main research interests center around inequalities and injustices in education, partnerships and community engagement for quality education, and education for peace, just transitions, and reconciliation.Read More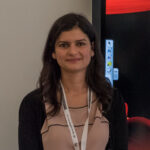 Aliya Khalid
Deputy Conference Chair
Aliya is a lecturer of Comparative and International Education at the Department of Education, University of Oxford. Her work spans across intersectional issues of disadvantage in education and the learning experiences of diverse communities in England and Pakistan. Aliya draws on post-colonial scholarship, feminisms, the capability approach and epistemic justice to examine disadvantage as well as the critical agency that individuals and communities develop within conditions of disadvantage.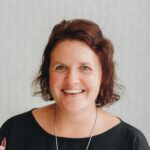 Amy Parker
Deputy Conference Chair
Amy brings 20-years' experience as an education specialist providing leadership, support and guidance across the education spectrum, including girls' education and empowerment, and holistic learning and wellbeing. She currently works as the Senior Learning through Play Advisor for Save the Children Denmark.Read More
Line Baagø-Rasmussen
Sub-theme: Rights, equity and inclusion
Line Baagø-Rasmussen, Social and Behaviour Change Specialist – Education, UNICEF Education Section NYHQ.  Line has over 11 years' experience across global, regional, and country level. Prior to joining UNICEF HQ, she was working for the Ministry of Foreign Affairs of Denmark (Danida) where she held the role as Chief Adviser Education and Gender and led Denmark's portfolio on global education including as Board Member in the Global Partnership for Education and ExCom member in Education Cannot Wait.Read More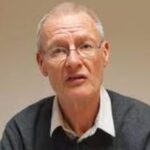 Chris Berry
Sub-theme: Conflict, crisis, climate and migration
Chris Berry has been working in the field of education and international development since 1983 when he went to Sierra Leone as a volunteer English teacher. He worked in Indonesia, the Turks and Caicos island and Belize before taking some time out do a PhD looking at learning outcomes in multi grade schools in the Caribbean. He worked on a multi grade research project with professor Angela Little for a year before joining DFID as an education adviser in early 2003.Read More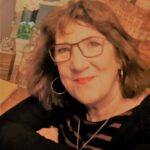 Máiréad Dunne
Sub-theme: Decolonisation, politics, knowledge and power
Máiréad Dunne is Professor of the Sociology of Education and former Director of the Centre for International Education at the University of Sussex. Her research has focused on the workings of power/knowledge in education; the production and differentiation of diverse identities (gender, sexuality, religion, ethnicity, SES) and social (in-)equalities globally. She has extensive experience of living, teaching and researching in a range of contexts in the global south.Read More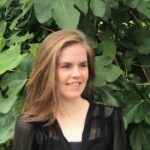 Rachael Fitzpatrick
Sub-theme: Conflict, crisis, climate and migration
Rachael has ten years' experience in education and social care, and is currently a senior researcher at Education Development Trust. Her research interests are in climate change, school to work transitions (particularly for girls) and community engagement in education. Rachael also supports largescale programmes across multiple regions in monitoring, evaluation, research and learning.Read More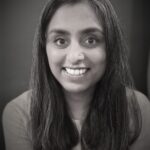 Jaya Gajparia
Sub-theme: Holistic learning processes and outcomes
Jaya Gajparia , Ph.D., is a Senior Lecturer in Sociology at London South Bank University and The New School Parsons Paris. Jaya is the lead for LSBU's Sustainability Research Group and the Course Director of Education for Sustainability MSc. She is also the co-founder of The Write LAB, a space dedicated to supporting non-fiction writers, independent researchers, academics and scholars through collectively accessing creativity, connection and community.Read More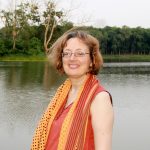 Claire Hedges
Sub-theme: Education systems including workforce and curriculum
Claire Hedges is Senior Programmes Manager – Teacher and Community Education – at the International Development Office of The Open University.  Claire has over 15 years of international teacher development and programme management experience.Read More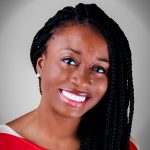 Dr Bukola Oyinloye
Sub-theme: Decolonisation, politics, knowledge and power
Dr Oyinloye is a Researcher at the University of York where she examines the doctoral recruitment and selection landscape for British applicants from minoritised ethnic groups. Alongside this, she researches family-school partnerships and the educational experiences of adolescents in African contexts.Read More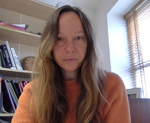 Anita Reilly
Sub-theme: Holistic learning processes and outcomes
Anita has worked in the education sector for over 20 years and much of her work has focused on: girls' empowerment through education, education in emergencies and teacher professional development. She currently works as an education consultant providing support and guidance in these three core areas.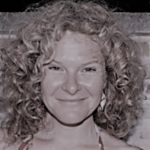 Sam Ross
Sub-theme: Rights, equity and inclusion
Dr Samantha Ross has a PhD in Education and International Development from the University of East Anglia and has worked in the NGO sector for over 15 years. She is currently the International Programme Director for Link Education International. Sam is technical lead for Link's programmes which focus on girls' and inclusive education, community mobilisation, accountability, system strengthening, and government capacity.Read More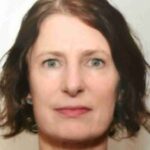 Sally Rosscornes
Sub-theme: Planning, finance, technology and data
Sally Rosscornes is an education and gender specialist for the Gender at the Centre Initiative at the UNESCO International Institute for Educational Planning (IIEP-UNESCO), focussing on technical support to Ministries of Education in Sub-Saharan Africa and delivering training in gender responsive education sector planning and budgeting.Read More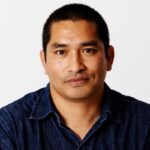 Purna Kumar Shrestha
Sub-theme: Education systems including workforce and curriculum
Purna Kumar Shrestha is Global Technical Lead  for Resilient and Inclusive Education Practice Area at VSO International where he leads a team of technical experts and volunteers to design  resilient and inclusive education in  low income countries  in Asia and Africa .  He  is particularly  interested in creating positive change for the poorest and most marginalised children and young people by adapting volunteering for development approach  which promotes voluntary action as a catalyst force to inspire change.Read More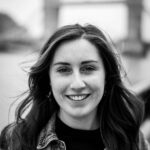 Ellen Smith
Sub-theme: Planning, finance, technology and data
Ellen leads the research workstream for Schools2030, which is the Aga Khan Foundation's largest education programme spanning 10 countries and 9 research consortia. In this role Ellen supports collaboration amongst research teams and the wider Schools2030 programme, as well as the uptake and showcasing of their evidence at the global level.Read More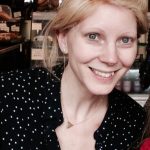 Alison Buckler
BAICE Representative
Dr. Alison Buckler is a Senior Research Fellow at The Open University where she is convenor of the International Education research group. She is also the Vice-Chair of the British Association for International and Comparative Education (BAICE).Read More

Sandra Baxter
Engagement Fellow
Sandra Baxter is the Engagement Fellow for The Education Development Forum (UKFIET) and is also a Research Associate (Research Uptake) at the REAL Centre at the University of Cambridge. She previously worked at the Institute of Development Studies (IDS), Department for International Development (DFID) and UNESCO's International Institute for Educational Planning (IIEP)Read More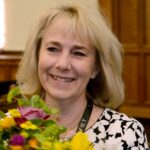 Sarah Jeffery
Conference Manager
Sarah is UKFIET's Programme Manager. She is a freelance conference manager and project co-ordinator, having previously worked with CfBT Education Trust (now Education Development Trust). Sarah has a wealth of experience as she has managed the past eleven UKFIET biennial conferences.