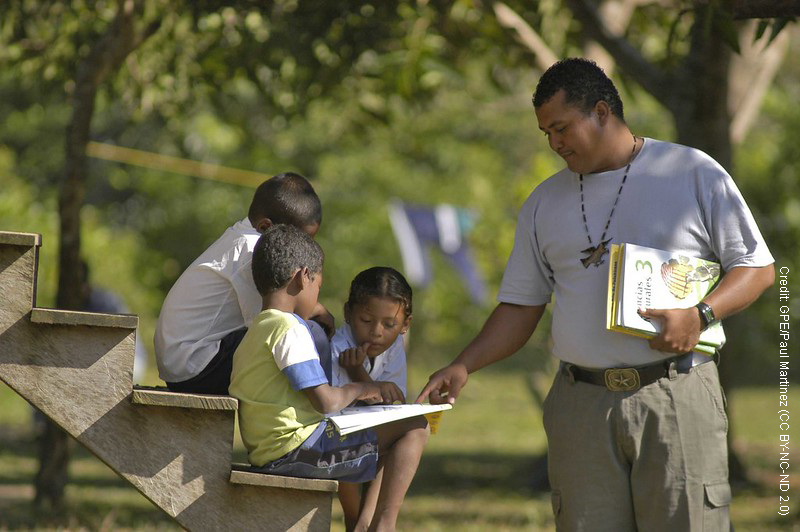 Convenors: Claire Hedges and Katie Godwin
The education workforce – which includes teachers and the broad range of roles that support them, such as school leaders, district officials, learning support staff and community educators – is an education system's biggest investment and one of its greatest levers for change. To have any chance at achieving equitable, quality education for all, especially given the resilience required after the global pandemic, we must explore opportunities that move beyond teachers working in isolation to look more holistically at how to leverage the existing capacity and expertise of the wider education workforce. This includes understanding how to expand and diversify the education workforce needed for the future and exploring how they can best work together and what support they need.
In this theme, we welcome theoretical or conceptual 'think-pieces' as well as empirical research and lessons from practice.   Proposals may address some of the following questions and topics:
As education delivery has taken on new configurations during the COVID-19 crisis, in what ways have these changed the roles and relationships of the existing workforce to support learning? Are there ways in which no-, low- and high-tech approaches have positively impacted education workforce design and practice?
Have new actors become part of the workforce in these new configurations during the COVID-19 crisis? What does this mean for the future?
We know that education workforce engagement with families and communities has been critical to continued learning and safety during COVID-19 – what behaviours and structures could promote deep and ongoing workforce engagement with families and communities?
How can new and alternative routes into teaching and other roles in education be promoted, which diversify the workforce and promote inclusion and equity?
Given the massive expansion of secondary school level education, how can systems ensure that learners have access to subject specialists?
How can education and training for school and system leaders be strengthened to support new approaches to teaching and learning?
This theme is sponsored by The Curriculum Foundation