This blog was written by Dr Deborah Cooper, Lecturer International Education, Open University.
"I call them to study because I have light in my house."
Sometimes somebody tells you something and the words immediately conjure up a picture in your mind's eye. When a young teacher was explaining her role in supporting the education of local children and said "I call them to study because there is light in my house…" The image stayed with me like the start of a story. Sharing light to study with a vulnerable child in a hard-to-reach area of Sierra Leone seems like a small act of connection. However, it reflects the community-minded pride of a newly qualified female teacher at becoming an educator and championing marginalised children both in and out of the classroom. This pride is understandable given the low rate of female teachers in Sierra Leone and the challenges faced by women who may have dropped out of school and later want to return to school and join a pathway into teaching.  
One pathway to teaching sits within the Girls' Access to Education (GATE) project, funded by UK Aid through the Girls' Education Challenge (GEC). It is led by PLAN International and the Open University and supports approximately 750 women in Sierra Leone. This innovative pathway has successfully provided a second chance for these women, particularly those from rural communities, as they are provided with distance study activities and local teaching experience. At the centre of the GEC are the needs of marginalised adolescent girls. Within GEC, the professional development needs of teachers and new teachers are a key part of developing quality teaching.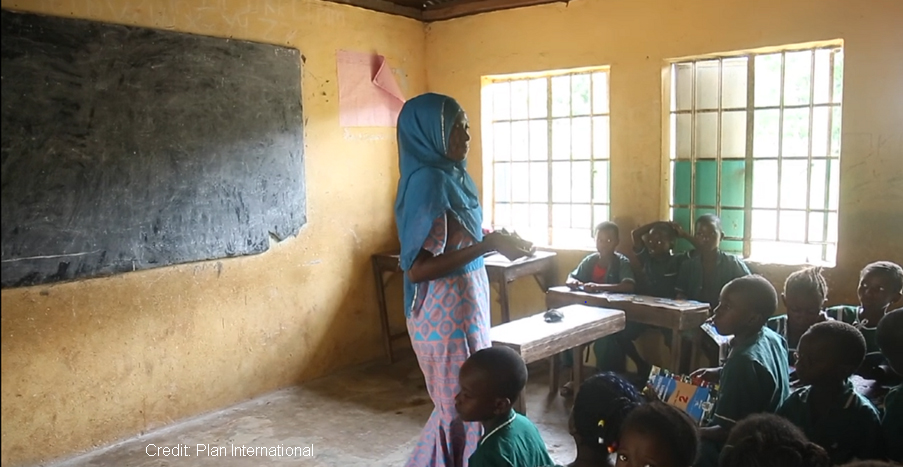 Support is vital for these women and includes a bursary, tutor support, peer learning, specifically designed self-study materials, revision camps and mentors at Teacher Training Colleges and in primary schools (where school experience is undertaken). By working alongside teachers in the classroom, the female Learning Assistants and Student Teachers are well received and have a voice in the community. This model demonstrates flexible teamwork and diversity in the workforce with an emphasis on inclusion and local needs. This flexibility was also essential during the COVID-19 pandemic as the newly qualified teachers were able to engage in telephone support for the most marginalised children that remained out of school.
These women have sound teaching skills, self-confidence and social capital in the community. They are from the community and for the community. Shining a light not only champions the marginalised but starts to change institutions and practices.
Find out more about the Girls' Access to Education project: