Andria Zafirakou, teacher of arts and textiles in London, and Global Teacher Prize winner in 2018, presented her school's journey to becoming an inclusive school in the final plenary of the 2019 UKFIET conference. Andria teachers at Alperton Community School, a secondary school academy in the inner city borough of Brent. Brent is one of the most ethnically diverse places in the country and 130 languages are spoken in its schools. Its pupils come from some of the poorest families in Britain, many sharing a house with other families, many exposed to gang violence.
School Art Exhibition
We were privileged this year to have an exhibition of artwork by students from the Alperton Community College. Students were encouraged to explore aspects of their identity, but also to think about the relationship between them as an individual and society. The focus was on how this interaction shapes us as individuals – both through inner reflections and through communication with others.
Andria's Priority for the Inclusion Agenda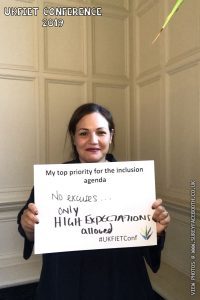 Andria's closing plenary – visual summary
One of our conference participants, the talented Dulce Pedroso, from A Thousand Words Consulting, summarised the keynote through the following graphic illustration: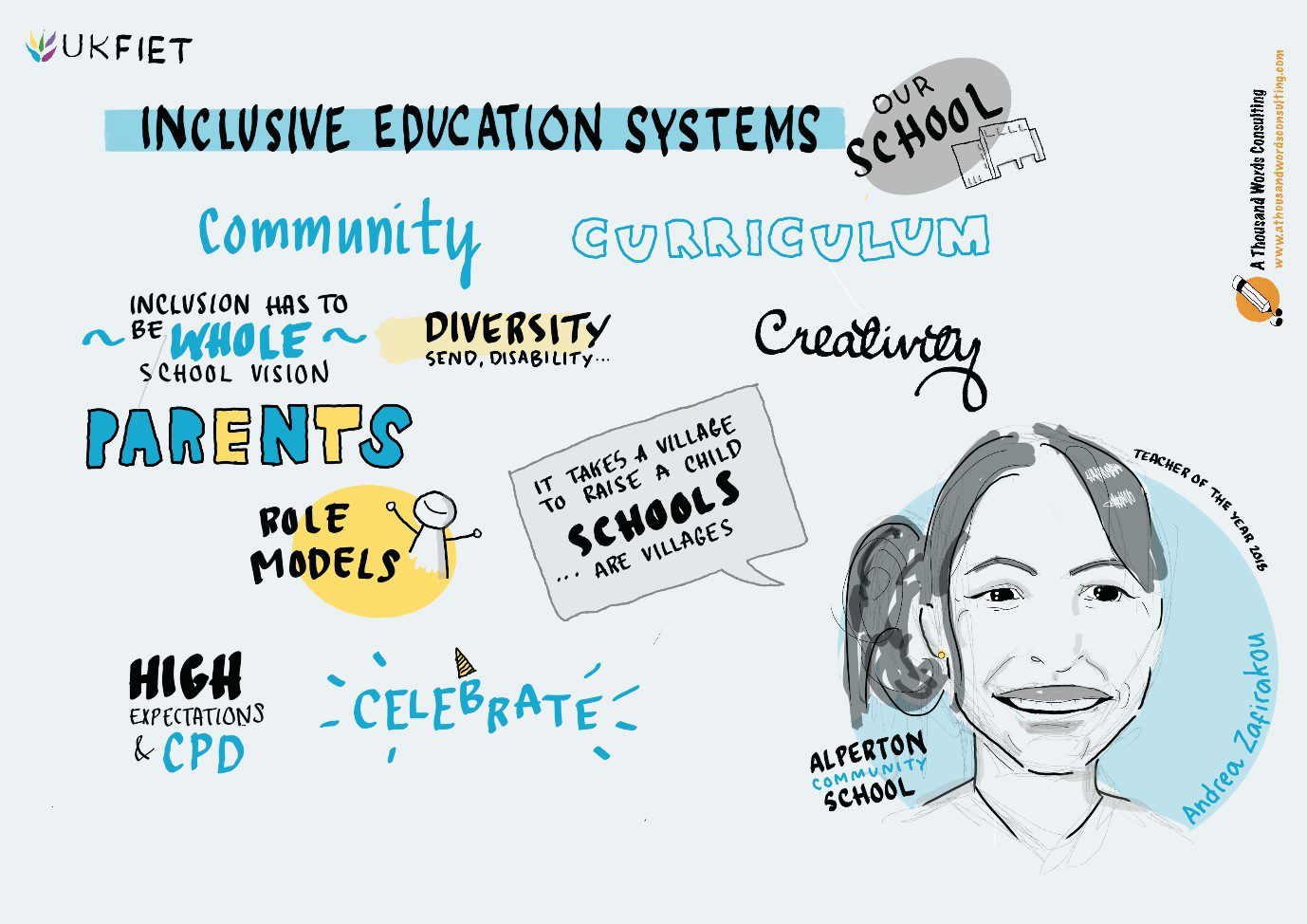 Andria's closing plenary – told in Tweets