We are delighted to announce our plenary speakers for the 2017 Conference.
Opening Plenary
9.00am Tuesday 5th September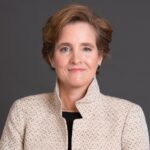 Alice Albright, Global Partnership for Education
Ms. Alice P. Albright was appointed as the first Chief Executive Officer of the Global Partnership for Education's Secretariat in February 2013. Since joining GPE, Ms. Albright has strengthened the position of GPE to be a major delivery agency of the Sustainable Development Goals agenda.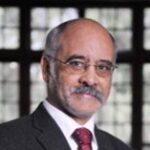 Crain Soudien, Human Sciences Research Council, South Africa
Crain Soudien is the Chief Executive Officer of the Human Sciences Research Council and formerly a Deputy Vice-Chancellor at the University of Cape Town where he remains an emeritus professor in Education and African Studies.
BAICE Plenary
3.30pm Wednesday 6th September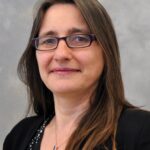 Pauline Rose, Research for Equitable Access and Learning (REAL) Centre, University of Cambridge and President of BAICE.
Pauline Rose joined Cambridge University in February 2014 as Professor of International Education, where she is Director of the Research for Equitable Access and Learning (REAL) Centre in the Faculty of Education. She is the current President of the British Association for International and Comparative Education (BAICE).
Closing Plenary
3.30pm – Thursday 7th September
Panel Session
The aim of the plenary is to share views from different constituencies across the UKFIET community (academics, practitioners, policy makers, teachers, learners  etc) on critical questions for  research, policy and practice related to the conference theme of learning and teaching  for sustainable development.  The Panel will include: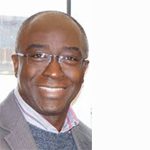 Prof Kwame Akyeampong , University of Sussex
Kwame Akyeampong is Professor of International Education and Development at the Centre for International Education, University of Sussex, UK. Kwame began his academic career in Ghana at the University of Cape Coast.  Until his appointment at the University of Sussex in 2004, he served as the Director of the Institute of Education at the University of Cape Coast.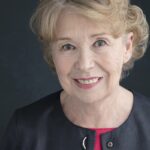 Ann Cotton, Founder and President, Camfed
Ann Cotton is the Founder and President of Camfed, an international non-profit organisation tackling poverty and inequality in sub-Saharan Africa.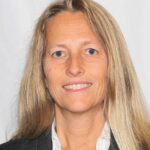 Gerd-Hanne Fosen,  Norad
Gerd-Hanne Fosen is currently an Education Policy Director with the Norwegian Agency for Development Cooperation (Norad). She was previously the Head of Education in Norad. Prior to joining Norad in 2014, Fosen was the Director of Education at Save the Children Norway. She has also been the Secretary-General for the Norwegian National Commission for UNESCO and has worked as a Senior Advisor in the international department within the Norwegian Ministry of Education and Research.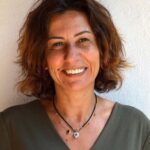 Nayla Fahed,  Lebanese Alternative Learning
Nayla Fahed is president and co-founder of Lebanese Alternative Learning, a non profit Lebanese organisation that uses digital learning, online and offline platforms, and creative interventions to reach vulnerable communities. Through a grant from the Malala Fund, she is focusing on expanding a STEAM skills through e-learning programme to Syrian refugee girls in non-formal learning centres in Lebanon. Partnerships with several local educational institutions as well as international NGOs and CERD, the Center for Educational Research and Development will enable the programme to reach a larger number of students in the near future. 
Closing comments from Malala and Ziauddin Yousafzai
Malala Yousafzai
Malala Yousafzai is a Pakistani activist, student, UN Messenger of Peace and the youngest person ever awarded the Nobel Peace Prize. At age 15, she was shot by the Taliban for speaking out against their ban on girls' education. Malala recovered, continued her campaign and, as co-founder of Malala Fund, is building a global movement of support for 12 years of girls' education.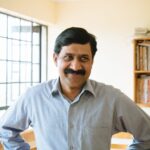 Ziauddin Yousafzai
Ziauddin Yousafzai, co-founder of Malala Fund and board member, is Malala's father. For many years, he served as a teacher and school administrator in his home country of Pakistan. In 2012, Ziauddin became a United Nations Special Adviser on Global Education.