This article was written by Professor Pauline Rose, Director of the Research for Equitable Access and Learning (REAL) Centre at the University of Cambridge, in response to being awarded an OBE in the New Year Honours List for 2022.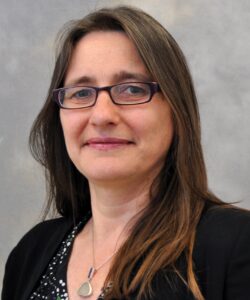 It is an immense privilege to be awarded an OBE for Services to International Girls' Education in the UK New Years Honours list. I am particularly pleased to see recognition for global education being highlighted in these honours, especially for girls' education. Promoting evidence to inform policy and practice on overcoming inequalities in education is an issue that I have been passionate about throughout my career. I am sincerely grateful to all those who have taught and mentored me, and to colleagues and partners around the world with whom I have partnered in promoting girls' education internationally.
Last year, in a book celebrating the work of my PhD supervisor Professor Christopher Colclough, we published a chapter on the influence of politics on girls' education in Ethiopia. This draws on analysis from the Research for Improving Systems of Education (RISE) programme. It took me back to my research in Ethiopia 25 years ago when I was at the Institute of Development Studies, working on the Gender and Primary Schooling in Africa programme in collaboration with the Forum for African Women Educationalists. Reflecting on progress since that time, it is evident that there is far greater recognition of the need to tackle obstacles to girls' education globally, but still much to be done.
Our work at the Research for Equitable Access and Learning (REAL) Centre in the Faculty of Education at the University of Cambridge, where I am Director, has gender as a core focus. We have been privileged to partner with the Campaign for Girls' Education (CAMFED) to advance understanding of cost-effectiveness in education from an equity perspective. Our analysis of CAMFED's programme has shown that interventions reaching the most marginalised girls have an impact on their learning, and are at least as cost-effective as other programmes that do not focus on the marginalised. I am excited that we will be taking our collaboration with CAMFED forward to examine how successful community-led interventions that target the needs of the most marginalised children can be scaled up through government education systems in Tanzania and other countries in sub-Saharan Africa.
We have also been pleased to work closely with the UK Foreign Commonwealth and Development Office (FCDO) to inform their work on education. We have identified, for example, the need for transformative political leadership to move beyond goodwill into action. Our work for FCDO has also highlighted the importance of targeted approaches alongside strengthening education systems more broadly to ensure all children are able to achieve foundational skills in literacy and numeracy, as well as to promote socio-emotional learning. This is why a 'progressive universalism' approach to public financing is needed, prioritising the early stages of education and needs of the most marginalised.
Our research calls for a whole-system approach, as progress within girls' education requires action to tackle wider inequalities and to support gender equality beyond education. Drawing on the PAL Network's rich data, we find that inequalities in access and learning for girls interact with other forms of disadvantage, including related to poverty and where a child lives. This is further highlighted in our Teaching Effectively all Children (TEACh) research with IDEAS in Pakistan and Cord in India, which highlights the particular challenges faced by children with disabilities. Our evaluation of Ghana's Complementary Basic Education programme also emphasises the need to pay particular attention to low achieving girls. Our work with Laterite in Rwanda shows that gender gaps in learning can become exacerbated in the transition to secondary school. And our review for FCDO identifies the need to tackle discriminatory practices that can hold back girls' and young women's pathway into productive work.
The need to track progress related to overlapping disadvantages has been a strong feature of the work of UNESCO's flagship Global Education Monitoring Report, which I directed prior to joining the University of Cambridge. Our development of the World Inequality Database on Education (WIDE) has been extensively drawn upon to inform governments around the world of the need for stronger progress for the most marginalised.
In current work evaluating FCDO's Girls' Education Challenge, we have paid particular attention to the ways in which teachers and teaching have adapted in the light of the COVID-19 pandemic. It is remarkable to see the way in which programmes have responded flexibly to ensure learning could continue during school closures. Our analysis has highlighted that female teachers have been particularly key to supporting girls during school closures, with the need to pay attention to their own wellbeing too. This and other work during the pandemic has highlighted why aid to education is now needed more than ever in the world's poorest countries.
Research within sub-Saharan Africa is particularly vital to make stronger progress towards the education Sustainable Development Goal. Yet our work with Education Sub-Saharan Africa (ESSA) shows that too little funding is reaching researchers in the region. There is a need to support female researchers within sub-Saharan Africa in particular, as seen by their low representation in the African Education Research Database that we established in partnership with ESSA.
Across our work, including with partners such as VVOB, it is apparent that achieving progress in education requires collaboration across implementers and researchers. This ensures that we ask relevant research questions and develop robust evidence to improve learning for all children and young people.
In a recent panel discussion on girls' education with our MPhil Education, Globalisation and International Development class in the Faculty of Education, I mentioned that I would never have imagined I would have made it to being a Professor at the University of Cambridge. And I certainly would never have dreamt of being awarded an OBE. I hope that accolades such as this OBE are an encouragement to girls and young women around the world that together we can do it!