We have just completed a busy week in Oxford at the 15th UKFIET conference. There are too many activities to highlight but we attempt a very brief summary here – with photos taken from our Twitter feed.
This is a two-part feature. Part 1 can be viewed here – focusing on the sessions, stands and art exhibition.
Evening social events
The UKFIET conference, over a few days, is always a good opportunity to connect and re-connect with others working in the field of education and international development. Organised evening events help to facilitate some of these encounters. Thank you to Cambridge Education and BAICE for hosting two evening drinks receptions for all conference participants. BAICE also hosted a drinks reception for students. Many other side meetings happened in the evenings. And of course there was the legendary conference #EduDisco!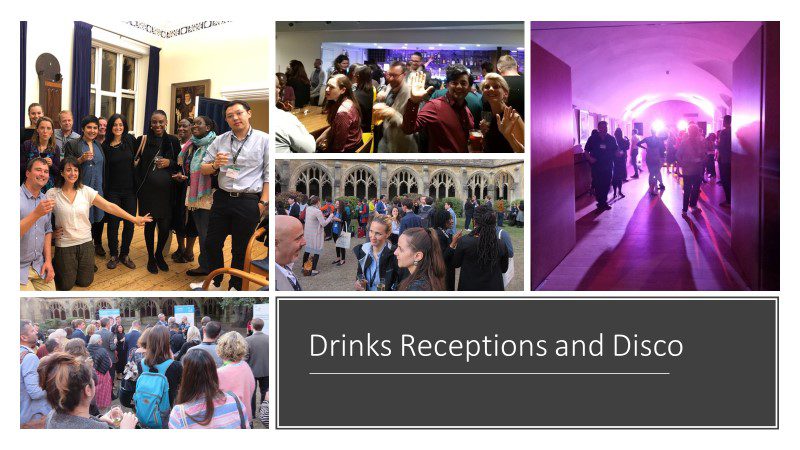 Networking
The connecting and re-connecting happens throughout the day at the three days of the conference – over lunch, coffee, and during sessions. We are always happy to see people meet up with 'old' friends, and of course make new ones!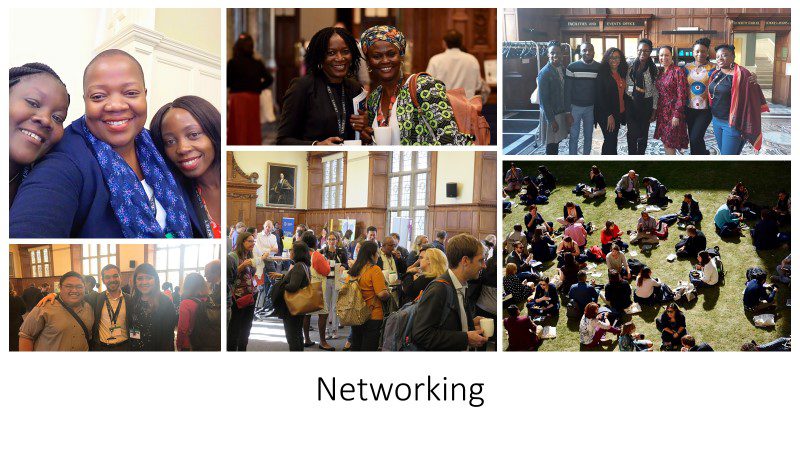 Photo booth
This year we trialled an innovation by way of a Photo Booth to take #InclusiveSelfie photos of participants with their top priority for the inclusion agenda. Lots of people participated and we were overwhelmed with the response. We showed some a small selection of the photos in the final plenary – the slides of those are featured here. There are far too many to include so please check our Twitter and Instagram feeds for the full range! We were surprised at the variety of priorities, with hardly any overlap.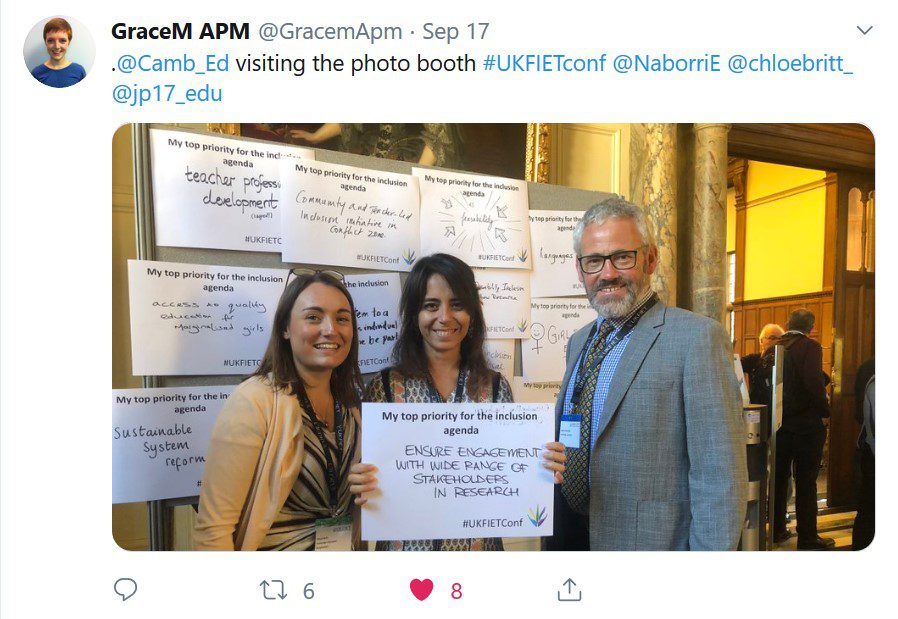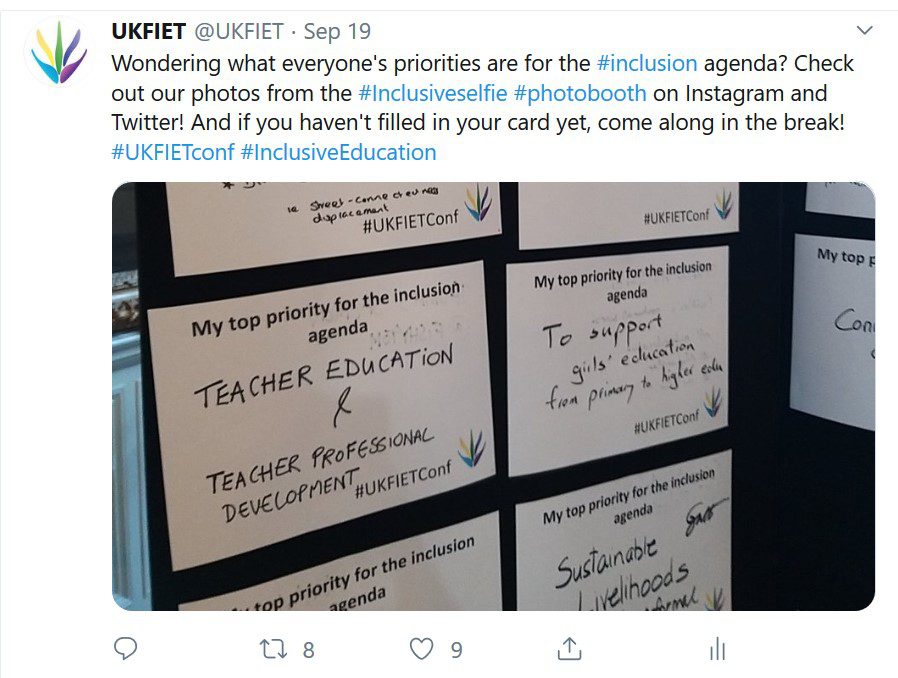 Rapporteurs
We were excited to introduce a team of volunteer rapporteurs to this year's conference. They helped the Conference Committee by sending out messages on social media, taking photos, assisting at the Photo Booth, and helping with other logistics. Many participants met them and appreciated their input  – we would like to thank the full team for their enthusiasm and support in making this such a successful conference. The full team is listed here.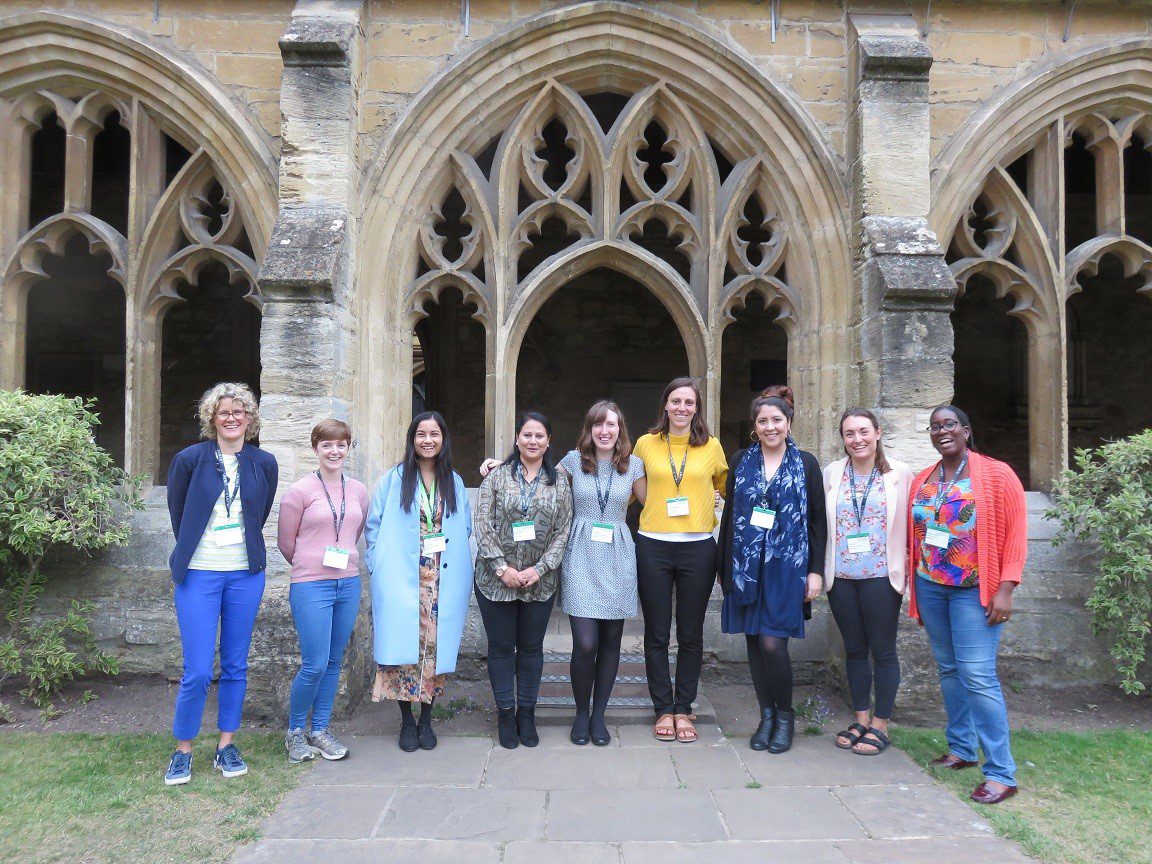 Conference Committee
Finally, we would like to thank the full team Conference Committee team. Their dedication, expertise and hard work paid off to make this another successful UKFIET conference! In particular, thank you to the thematic convenors for their work over the last year in the tough selection process of all of the abstracts submitted, in grouping presentations into interesting and coherent sessions, chairing some of these sessions, and generally making sure that everything went smoothly across their various 6 themes.