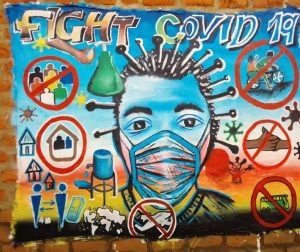 Date: 25 Aug 2020
Time: 2:00pm - 3:00pm

Event Type: Webinar
25 August 2020 9 am Eastern Time, 2pm BST UK time
This webinar will highlight how Education in Emergency (EiE) practitioners can harness the arts to enhance the COVID-19 response. The discussion will focus on how art can be used to foster social emotional learning (SEL), student and school community wellbeing, while linking to other life-saving humanitarian sectors.
Panelists will provide an overview of how they are adapting existing EiE arts responses to the COVID-19 context in a variety of settings and how others can integrate similar approaches in their work during the pandemic, and as classroom instruction resumes in a post-COVID world.
The webinar will also be an opportunity for a wider discussion with INEE members through a moderated Q&A.