This blog was written by Oliver Mawhinney, Education Policy & Advocacy Adviser at Save the Children UK, and Co-Chair of the Send My Friend to School Policy & Parliamentary Working Group.
From floods in Pakistan, conflict in Ukraine and a hunger crisis in the Sahel, the right to education is being disrupted on an unprecedented scale worldwide. 222 million children and young people affected by the horrors of war, disaster and displacement are now in urgent need of education support and desperate to learn.
We've recently heard strong support from governments, including the UK, for the transformative power of education in emergencies and the urgent need to catalyze action and funding to make those #222MillionDreams a reality. The upcoming replenishment in February 2023, of Education Cannot Wait, the global fund for education in emergencies, is a test of that commitment.
That's why today the Send My Friend to School Coalition, together with members of the Youth4EiE Global Panel, are calling on the UK Government to pledge £170 million to Education Cannot Wait (ECW) over the next four years.
Fund education in emergencies
We are calling for the UK Government to support the learning of our 222 million friends in crisis, not only because of the importance of more and better financing in unlocking those dreams but because it's what crisis-affected children are demanding.
From surveys conducted with 1,700 children across six crisis-affected countries, education was ranked as their highest need. Children were more than twice as likely to rank going to school as their top concern, compared with immediate needs like food, water, shelter or money.
ECW gets results
Delivering a fully funded ECW is also central to the achievement of the UK's global education priorities, particularly on girls' education and foundational learning, and its aims to reach the most marginalised boys and girls in countries with the greatest educational needs.
ECW supports and protects holistic learning outcomes – so no one is left behind. It has reached almost 7 million children and youth with quality education in some of the toughest and most complex crises across 40 countries since 2016. 95% of its programmes are improving gender parity in access to education and its new strategic plan, launched last week, has a razor-sharp focus on improving learning outcomes for the close to 120 million crisis-affected children who are in school but not achieving minimum proficiency in reading and mathematics.
ECW's response to the climate crisis will also cut across all its work, from new global advocacy on the Comprehensive School Safety Framework 2022–2030 to country-level programmes that are more climate-responsive.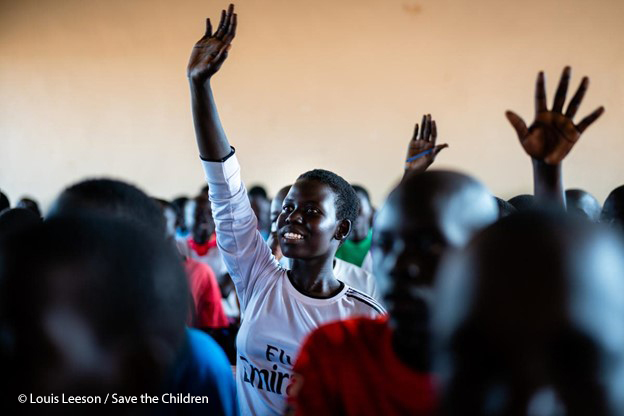 Now is the time for bold action
The FCDO has made alarming cuts of over 40% to their education aid budget in recent years, despite continuing to refer to girls' education as a major priority. The longer these funding decisions remain in place, FCDO's global standing as a leader on education diminishes further. By making a large, early ambitious pledge to ECW, the FCDO can start to rebuild its reputation on education and get back on track to delivering its promise of 12 years of quality education for every child.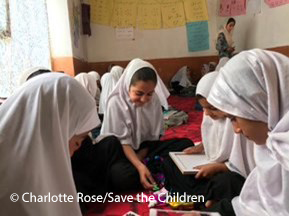 This will also be critical if we are to avoid a repeat of last year's Global Education Summit, where the UK delivered a pledge way short of what was needed, contributing to the Global Partnership for Education falling $1 billion short of its replenishment target.
The UK must now step up if ECW is to achieve its new funding target of at least $1.5 billion to cover its four year strategic period 2023-2026.
A pledge of £170 million by the UK will put ECW on the pathway to ensuring 20 million children and young people affected by crises – including 12 million girls and 2 million children and adolescents with disabilities – receive a quality education over the next four years.
It will also set a level of ambition that other donors should match or exceed, accounts for the UK's historic leadership, and would allow the UK Government to make headway in its manifesto commitments towards its global targets on girls' education.
A child's right to education does not end in times of emergencies, but experiences of conflict, crisis and climate change from Afghanistan to Zimbabwe tell a different story. The UK must lead the effort to support and fund the learning of our 222 million friends in crisis before it is too late.
For more information read Fund Education in Emergencies Now: Our 222 million friends in crisis need education