This NORRAG Highlights is published in the context of the global COVID-19 crisis by NORRAG staff Arushi Terway (Senior Lead Research Associate) and Marina Avelar (NORRAG Research Associate). It was originally published on 17 April 2020 This is a dynamic Blog Post which will keep being updated, it aims to track the latest developments in the education community and resources published as a response to the pandemic and its effect on education systems worldwide. Refer to the NORRAG post for the full list of resources and how to contribute.
More than ever, safeguarding the right to education and the opportunity to learn has become the most salient challenge for global education leaders during the COVID-19 pandemic. Up until February 2020, the global education community was focused on the provision of the right to education to all children and ensuring that the 263 million children who were out of school before this pandemic could access quality education. Now we need to find solutions to ensure that 1.57 billion children in 162 countries have the opportunity to learn in these uncertain times where no one can predict when schools around the world will re-open.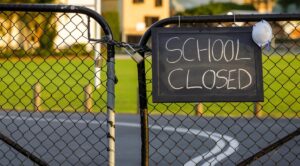 The rapid spread of COVID-19 is first and foremost a public-health crisis, however it has short and long-term repercussions on social, economic and educational aspects of society. Drastic restrictions on the mobility of people not only across national borders but even outside their residence to maintain social distance has diminished social and economic activity, severely impacting socio-emotional and financial wellbeing.
School closures, in many countries, is an important measure for ensuring social distancing, the most promising non-pharmaceutical intervention for mitigating the current crisis. However, for many children and youth from vulnerable and disadvantaged background, school closures also mean the absence of critical safety net – education, nutrition, protection, and emotional support. Children who rely on school feeding programs may not be able to get a meal if alternative solutions are not put in place. Some children who reside in unsafe environments may only find physical and emotional safety in classrooms. Extended interruption of learning opportunity can reverse gains in learning results, especially for disadvantaged children (socio-economic, students with special or diverse educational needs or persons with disabilities) who cannot access quality substitutes for a school-based learning environment. For secondary school-age youth, long school closures could increase the risk of dropout.
School systems across the world are attempting to find quick solutions to ensuring that school closures do not result in children missing out on the opportunity to learn and backtrack on the gains they had made in the current and previous academic years. Governments are deploying distance learning solutions online and on TV to grapple with the complexity of providing learning opportunities outside of school walls.
Parents, rich and poor, are struggling to juggle their own jobs, learning how to be a home school teacher and parenting 24/7. Parents took to social media to show their appreciation for the job teachers do as soon as some of the first school closures started. Pre-K teachers to university professors are adapting to facilitate remote learning and maintain a personal connection with their students that they normally support in person in the classroom.
Several global organizations have risen up to the challenge and are providing financial and technical resources to mitigate the impact of the pandemic on the education of children and youth. Below is a list of responses and resources from global education organizations to support international and national policy makers, school administrators, teachers and parents in ensuring that children continue their learning process during these school closures. These resources attempt to be adaptive, coherent, and effective in providing an equitable education response during the public-health crisis.
The full list of resources can be found on the NORRAG page. This list will be updated periodically as additional initiatives are announced. NORRAG members are invited to send in more relevant resources that are not already captured to help keep the list up to date.