This year we were very lucky to welcome a new UKFIET conference participant. As the Twitter messages started rolling out, summing up key points from the conference sessions, we started to notice some visual storytelling being created. So we contacted Dulce, the artist and with her permission, we would like to share her works of art with you here.
About Dulce Pedroso, A Thousand Words Consulting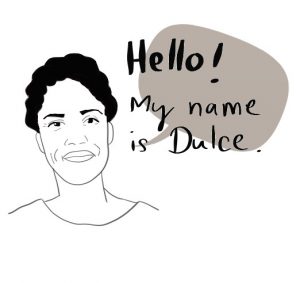 Dulce is passionate about social development and loves drawing. But it took her over ten years of herding cats and writing reports as a management consultant before she realised the power of combining the two. From doodling in meetings, Dulce progressed to using bold visuals in reports. She noticed that people enjoyed looking at and sharing them, which is a lot to say for an annual report or a policy document. In a room where everyone is working hard to get their view across, she has found that by visually representing relationships between ideas, people start engaging with the drawings, which eventually become frameworks and anchor points for discussion.
You can view Dulce's A Thousand Words Consulting website here and contact her for more information.
Summaries of Sessions at UKFIET 2019 Conference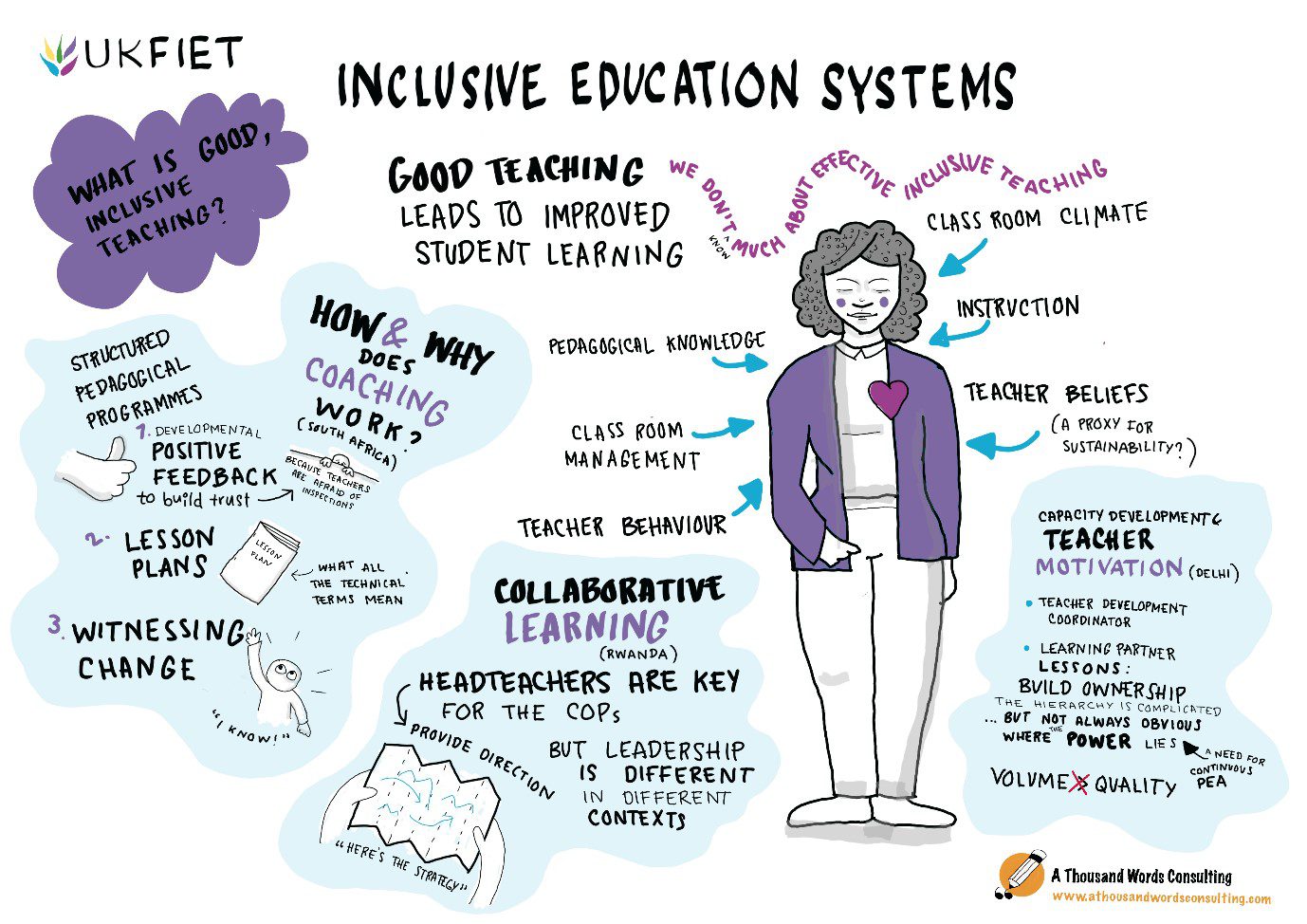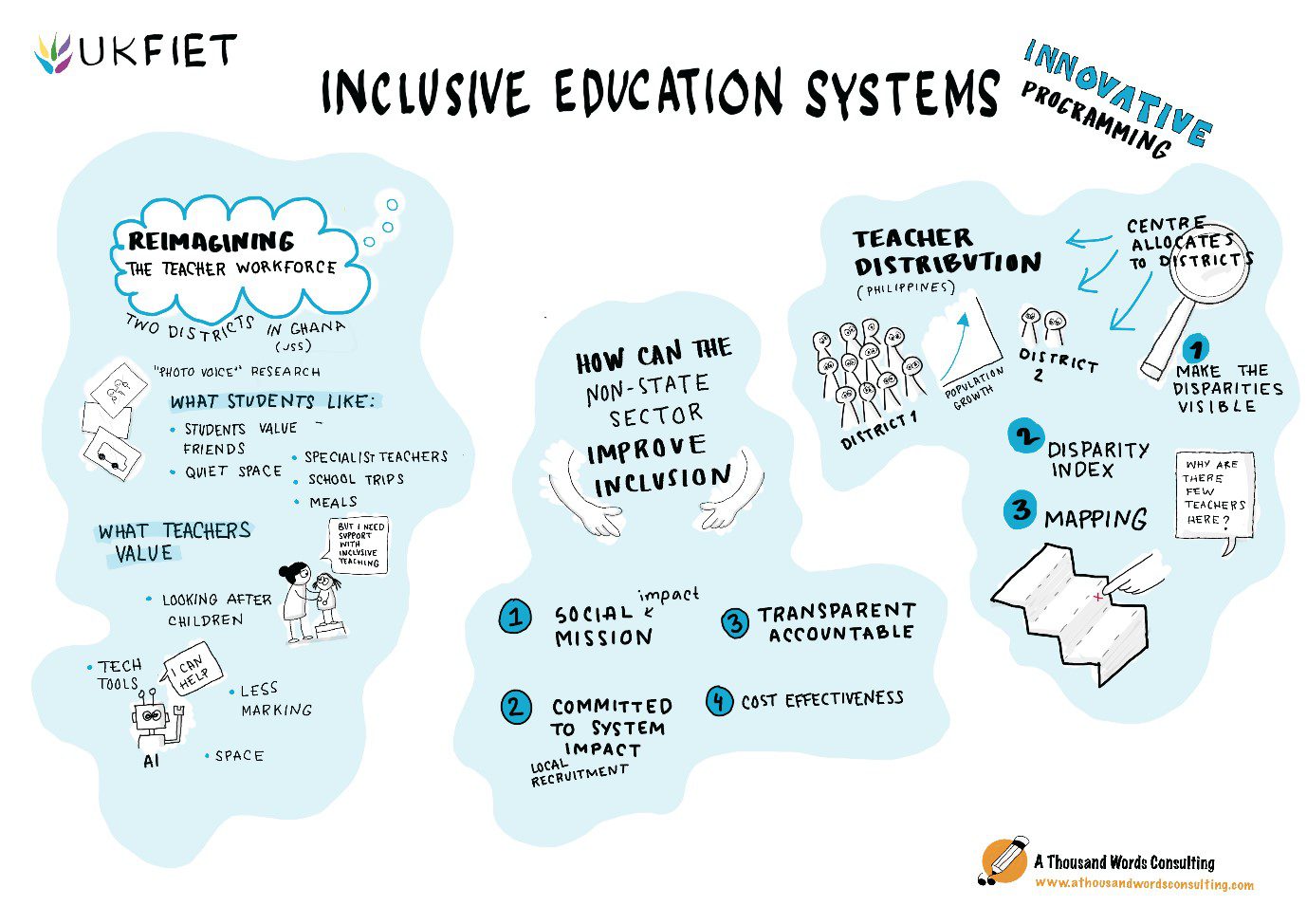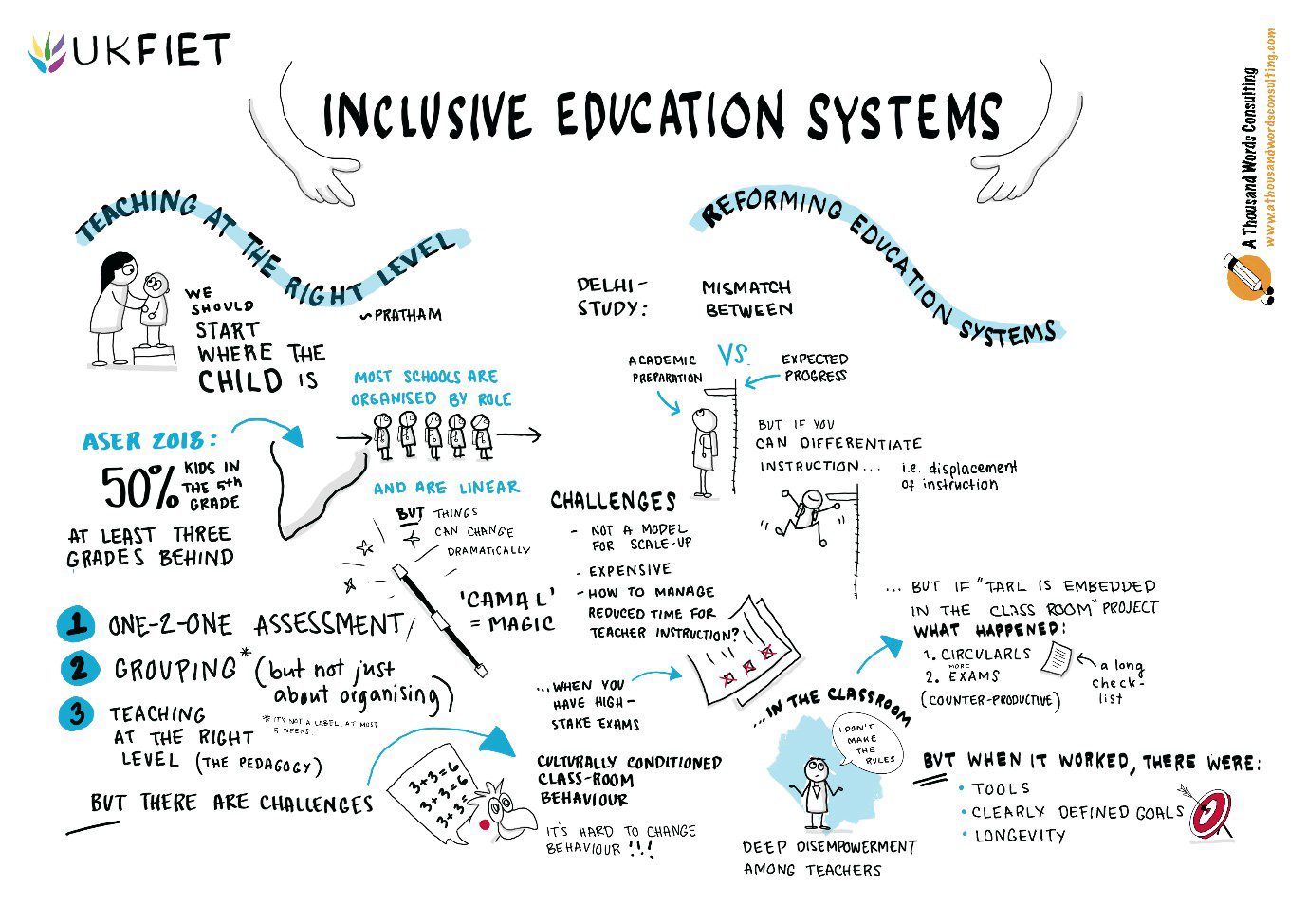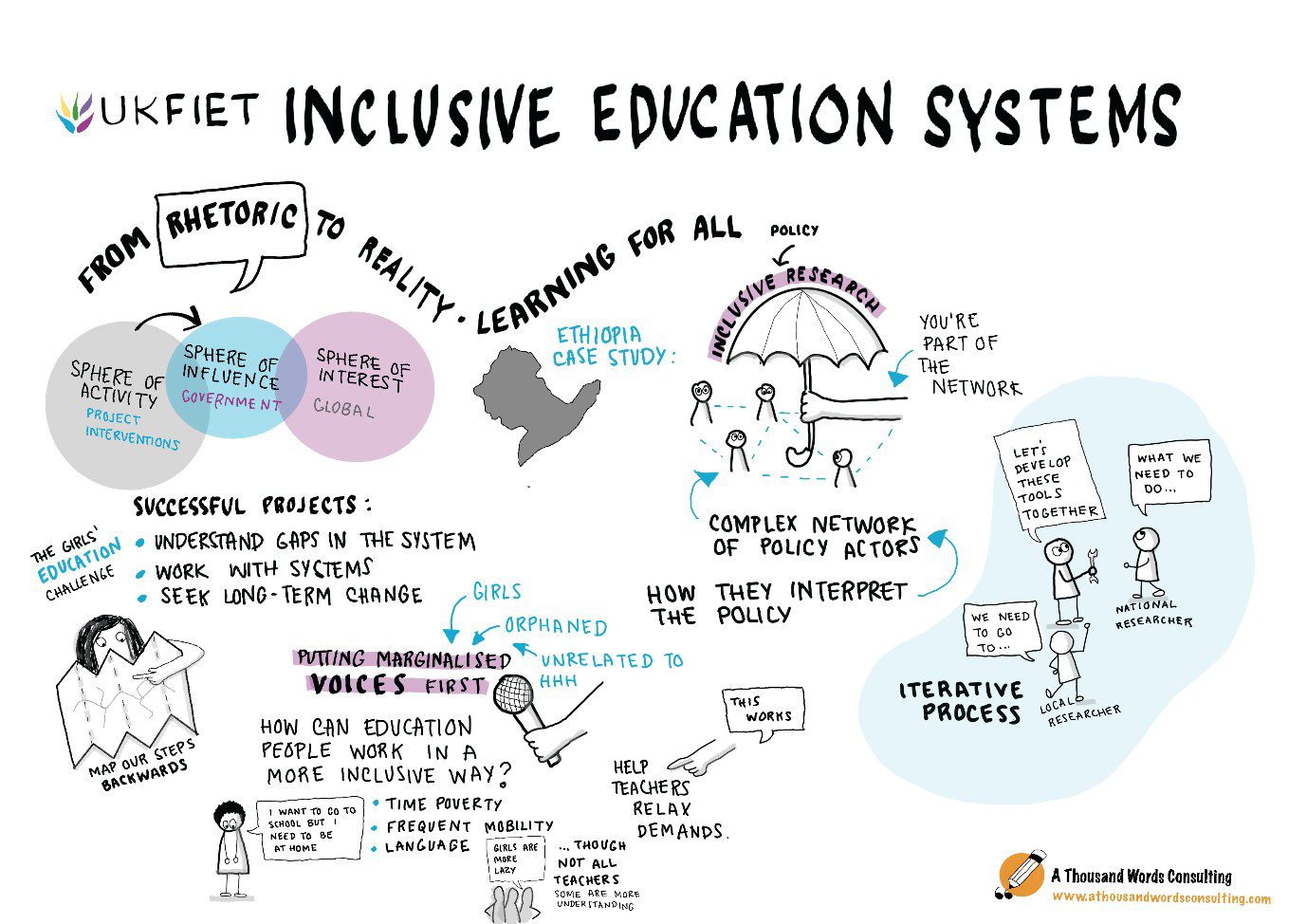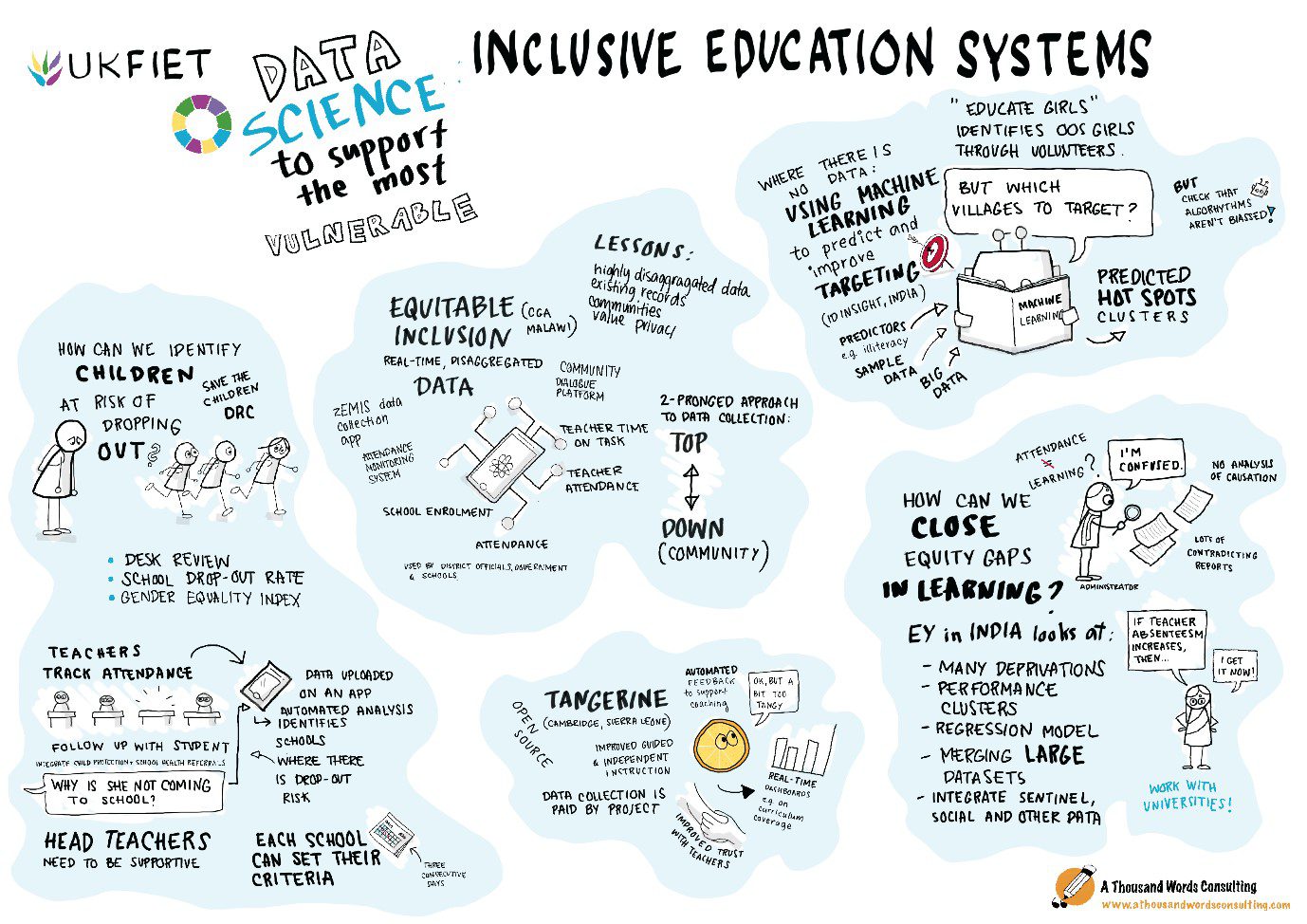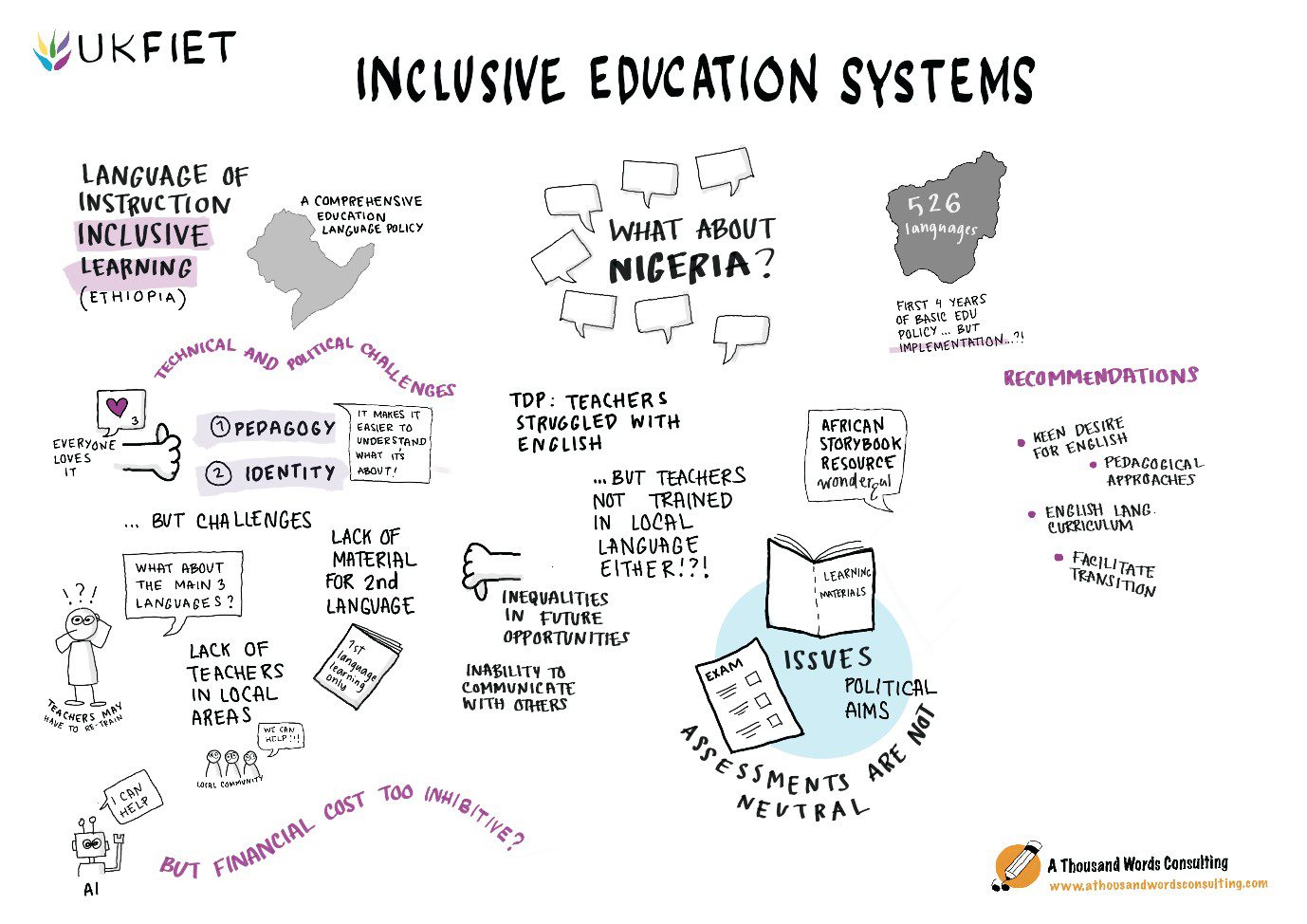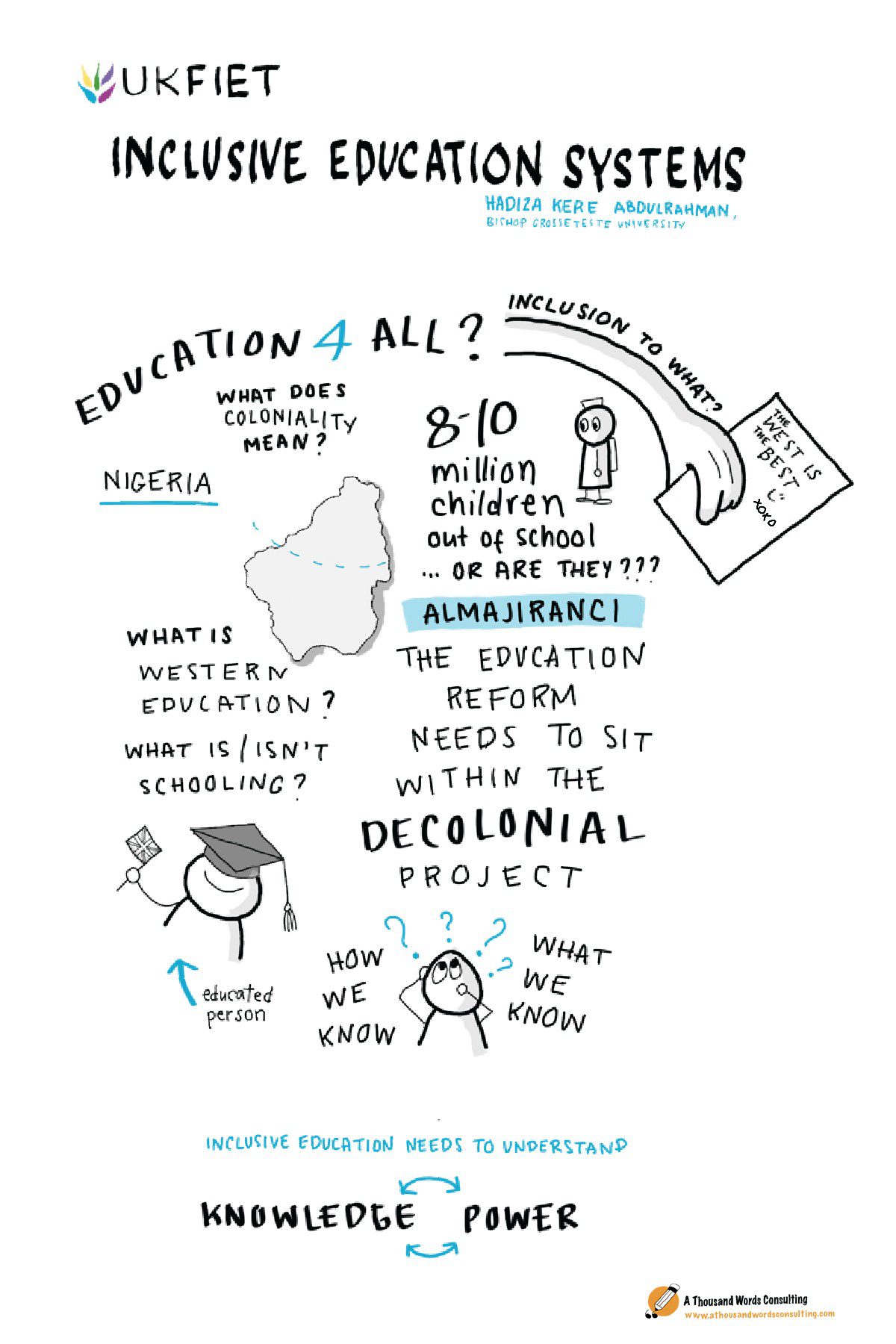 Summaries of Plenaries at UKFIET 2019 Conference