Nafisa Baboo was our second keynote speaker in the opening plenary for the UKFIET 2019 conference. She is the Director on Inclusive Education for Light for the World, an international disability and development organisation (using the guiding principle of the UN Convention on the Rights of Persons with Disabilities, as well as the UN SDGs) working in 19 low- and middle-income countries globally. She a qualified speech-language therapist and audiologist, with a Masters in Inclusive Education focused on the inclusion of blind students in regular schools.
Nafisa used her keynote address to remind everyone of the fallacies of inclusive education and asked 'How do we make Diversity the norm?' One of our conference participants, the talented Dulce Pedroso, from A Thousand Words Consulting, summarised the keynote through the following graphic illustration: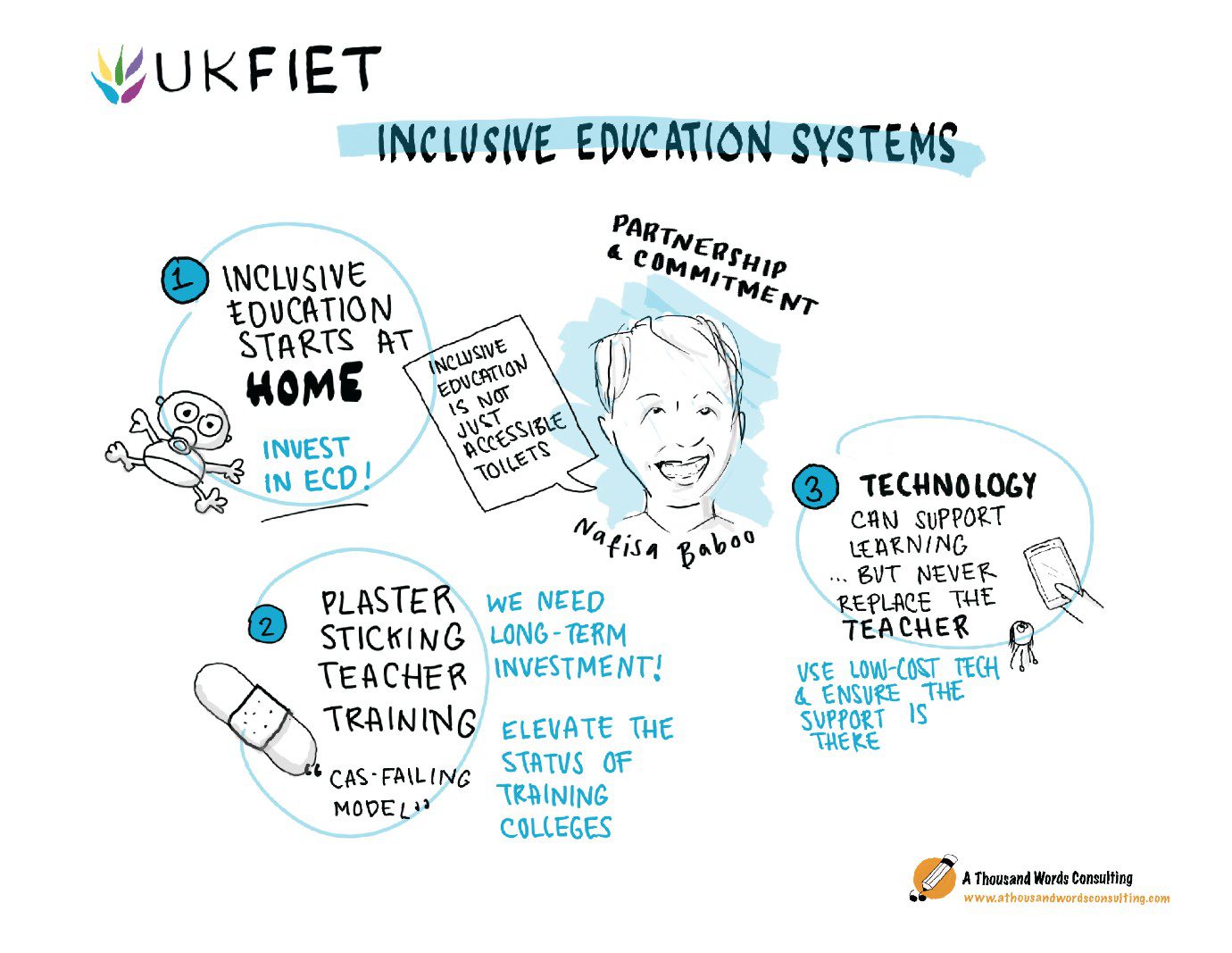 Some highlights from her presentation are summarised here through messages from our Twitter feed.