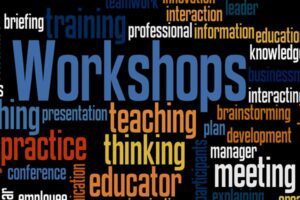 This year we have introduced a workshop strand to the conference. Sessions will be provided by invited groups on topics aligned to the conference theme, which we hope will enrich the conference programme.
Some of these sessions will have limits on attendance; these have been set to ensure quality and, in some cases, safety. Closer to the conference, we will provide information as to how you can sign up to attend these workshops with limited capacity.
The workshops:
Migration, displacement and education – UNESCO Consultation
Convened by Manos Antoninis, Director of the Global Education Monitoring Report
Tuesday 5th September 11.30 – 1.00pm
The 2019 Global Education Monitoring Report will focus on the theme of migration, displacement and education. Voluntary and forced population movements have major implications on access, inclusion, equity and quality in education. They are dynamic processes involving individuals of all ages, teachers, workers, schools, governments at all levels, sending and receiving communities, civil society and the international community. They have spatial and temporal dimensions across generations. They take place within and across borders.

Meet the Editors
Tuesday 5th September 2.00 – 3.30pm
This interactive session will provide an opportunity to discuss how some of the leading journals in the field of international development position themselves, what kind of contributions do they seek and the impact that changes in the publishing world, such as open access, are having on these journals, their contributors and readership. The session will consist of a panel of editors from Compare (Tristan McCowan), Journal of Development Education & Global Learning (Clare Bentall), International Journal of Education and Development (Moses Oketch), Comparative Education Review (Robin Shields) and Comparative Education (David Phillips). After a short introduction from each panellist, they will answer questions from the audience.
How to adequately finance education for development?
 Facilitators: Dr. Maria Ron Balsera (ActionAid), Jo Walker (Global Campaign for Education), David Archer (ActionAid), Henry Malumo (Global Campaign for Education)
Tuesday 5th September 2.00 – 3.30pm
 This workshop will seek to problematise issues related to the lack of resources to adequately finance the public education system.
What have we learned from running an education system diagnostic, and what could we do differently next time?
Presenters:  Lant Pritchett (Harvard Kennedy School), Calum Miller (Blavatnik School of Government, University of Oxford), Clare Leaver (Blavatnik School of Government, University of Oxford), Pauline Rose (University of Cambridge), Tassew Woldehanna (University of Addis Ababae
Tuesday 5th September 4.00 – 5.30pm
The RISE Programme – Research on Improving Systems of Education – aims not only to identify 'what works' to improve education systems and ultimately learning for all, but 'how' and 'why'.
Becoming a journal reviewer: exploring comparative perspectives
A Compare journal workshop for reviewers and authors
Wednesday 6th September  8.30 – 10.30am
Workshop facilitators: Prof. Sheila Trahar (University of Bristol and current Co-Editor of Compare: a journal of comparative and international education) and Prof. Anna Robinson-Pant (University of East Anglia and editorial board member of Compare and International Journal of Educational Development)
Masterclass with 2017 Global Teacher Prize top ten finalist
Mike Wamaya, AnnosAfrica/One Fine Day
Sponsored by the British Association for International and Comparative Education (BAICE)
Wednesday 6th September 11.30 – 12.30pm
The Global Teacher Prize is awarded by the Varkey Foundation with the aim of highlighting the importance of educators. It acknowledges the fact that, throughout the world, their efforts deserve to be recognised and celebrated. It seeks to acknowledge the impacts of the very best teachers – not only on their students but on the communities around them.
How to package, present and deliver your research to the media
Wednesday 6th September 1.30 – 3.00pm
Most international development research projects aim to go far beyond influencing academic debate – they seek to inform policy and practice, leading to the creation of better, fairer societies. Contributing to this kind of impact requires engaging with a broad range of non-academic audiences to ensure research is shared and used to inform change.
Early career workshop
Thursday 7th September 8.30 – 10.00am
What are the big issues that the next generation of education and international development professionals will tackle in order to drive change in education?
Using student outcome data at local and national level: What can we learn? 
 Thursday 7th September 11.00 – 12.30
 Martin Kaliszewski and Astrid Fieldsend of the Education Development Trust are using their combined educational experience to write a thinkpiece on England's use of data and the lessons that can be learned, and invite you to contribute and shape this work.
Insights from Malala Fund's Gulmakai Champions on Supporting Girls' Secondary Education in Conflict Settings
Convened by the Malala Fund
Introduced by Ziauddin Yousafzai
Thursday 7th September 2.00 – 3.30pm
This workshop will explore challenges to education in conflict settings and why and how local education advocates can be a critical tool to increase participation by all girls in a full course of quality education, especially at the post-primary level. The workshop will feature contributions from local education champions from Malala Fund's Gulmakai Network in Pakistan, Afghanistan, Nigeria and the Syria Region.