New role at 2017 UKFIET conference – team of rapporteurs
For this year's UKFIET conference, we are excited to introduce you to a new team of volunteer rapporteurs. Between them, they bring together a rich range of research, policy and communications experience and expertise.
The team will work with the Conference Committee to carry out some of the following tasks:
record some of the key points of session discussions, both related to the conference's six main sub-themes, as well as for additional workshops and plenaries
assist with daily summaries
help with the social media messages
take some photos in sessions and in the shared open spaces
be on hand for help with logistics
contribute to post-conference messages and summaries.
A photo and short biography for each team member are shown below – please do say hello to them at the conference. And if they ask you for any brief comments or feedback at any time, please do contribute your time generously.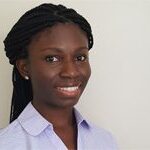 Joyceline Alla-Mensah is a first-year doctoral student at the Centre for International Education Research, University of Nottingham. Her research interests are in education, development theory and practice. Currently, her doctoral research is on the human development of informal apprentices in Ghana. The research aims to understand the extent to which the capabilities of informal apprentices in Ghana are enhanced or constrained. The study uses the capability approach and strong structuration theory to unmask the relationship between structures, agency and opportunities in the fulfilment of individual capabilities. Prior to enrolling at the University of Nottingham, she was a junior fellow at the United Nations University in Tokyo. She holds an MSc in Development Studies from the London School of Economics and Political Science and a BA in Political Science from the University of Ghana.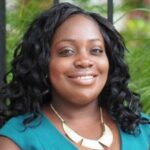 Pearl Boateng is an International Development Researcher and Adviser at the Education Development Trust. She has over 5 years' experience of working in education, including teaching Maths in UK secondary schools, research, teacher training and development, community engagement, education management in developing contexts as well as postgraduate qualifications in Mathematics Education and an MA in International Education and Development. She is also a Founding Ambassador of Teach For Ghana, one of the first African partners of the Teach For All network. Her research interests include teacher education, development, curriculum development, gender and policy analysis.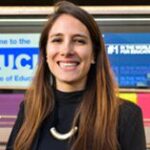 Ana Grijalva is currently undertaking an MSc in Quantitative Research Methods at the Institute of Education at University College of London. She has a BSc in Economics from the Pontifical Catholic University of Ecuador. She has worked in the public sector in Ecuador, providing quantitative assistance, as well as support in the evaluation and design of education policy. She also has experience as a consultant for different agencies of the United Nations, such as the World Bank and the Economic Commission for Latin America and the Caribbean (ECLAC).
Ana is interested in contributing to the development of education policy (i.e. from its design to its post-evaluation), as well as doing research on students' achievement and soft skills.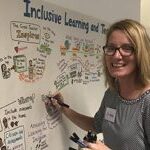 Julia Hayes is an international consultant in the field of inclusive education with a background as an Educational Psychologist. She has returned to study and is just about to embark on a Phd at the University of Cambridge, researching the perspectives of disabled children on their education in Afghanistan. With skills in drawing the content of conferences, you may see illustrated rapporteur notes during the event…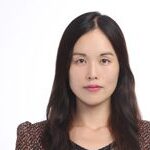 Kyoungwon Lee is a doctoral student at the Institute of Education, University College London. Her research interest is global citizenship education, particularly in teacher education. Currently, she is researching how primary school teachers perceive global citizenship and to what extent their perspectives are related to their practical experience of teaching global citizenship in class. The research is carried out mainly in the context of South Korea, but is expected to draw out general implications on teacher education in global citizenship education.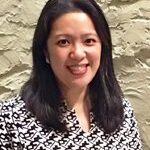 Gina Lontoc is a lecturer in the Faculty of Arts and Letters at the University of Santo Tomas, Philippines and a Visiting Fellow at the University of East Anglia, where she completed her PhD. Her doctoral research focused on English as a Second Language (ESL) writing and identity. She is a consultant and a review programme developer for International English examinations. She also serves as facilitator in national and regional teacher training events in the Philippines. Her involvement in the education of people from marginalised communities motivated her to explore issues of gender inequalities in education, internal displacement, sustainable livelihoods and indigenous peoples' education and community participation.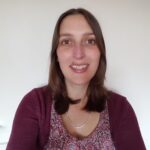 Hannah Mills is the Programme Funding Officer for The Open University's International Development Office, a specialist unit within the OU which supports the design and delivery of large-scale development projects across Africa and Asia.  Hannah has a BSc Hons in Geography, with a focus on development issues.
She previously worked in the field of community development where she supported local community groups, residents and public sector bodies to build more cohesive and vibrant communities through active community participation. She is particularly interested in social inclusion and how communities can be empowered through education.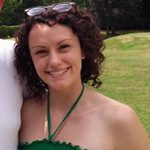 Freya Perry is pursuing a Masters in Education and International Development at the Institute of Education, UCL, having spent four years working in the private sector as a marketing and communications specialist. Her research has focused on education in emergencies, peacebuilding in post-conflict contexts and teacher professional development. This has been complemented by field experience in Nepal, China and Ghana, as well as a nine-month internship with Save the Children UK developing the teacher professional development offering as part of the Global Theme for Education. Most recently, her work has involved consulting on the qualitative evaluation of a STEM curriculum pilot co-developed by Harvard University academics.