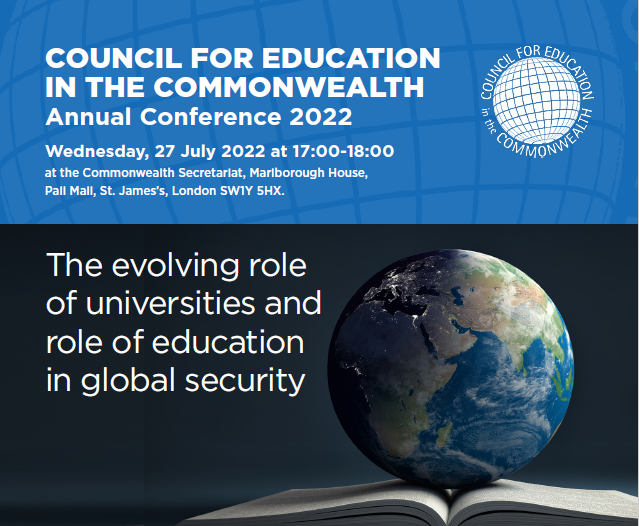 Date: 27 Jul 2022
Time: 5:00pm - 6:00pm

Event Type: Seminar
Wednesday 27th July  5:00 – 6:00 in person
Britain is blessed to have a world-leading higher education sector.  Our universities are a great source of strength for the country and their role – in an increasingly knowledge-based economy – is  becoming more and more central to our future prosperity.  Universities are also becoming increasingly central to our future social prospects.
Education and employability are the keys that can unlock both individual citizens'  and countries' progress. Who get into university and how they  get on once they have left will have a critical role in determining whether Britain's sluggish rates of social mobility can be improved.
When properly realised, education can be a global asset to fight not only poverty, inequality, insecurity but also with global  disease and epidemics.  The more educated a Nationis, the stronger security they'll have.
Keynote Speaker:  Paul Lindley OBE, Chancellor the University of Reading
The conference welcomes all delegates: teachers, education professionals, policy makers, NGO staff, parliamentarians and government representatives.
Registration : Attendance at the event is limited due to space. Invitations will be sent to those who have registered their attendance.
To avoid disappointment  please RESERVE your place now  or email secretariat@cecomm.org.uk