Date: 25 Feb 2021
Time: 1:00pm

Event Type: Webinar
Prioritising girls' education in emergency contexts has never been more urgent than in the current moment. The COVID-19 pandemic has caused unprecedented disruptions to education systems and compounded existing gender inequalities in education, particularly marginalised girls. Even before the crisis, girls were more likely to be out of school than boys in emergency contexts and are among the learning crisis's largest victims. In 2019, the out-of-school rate for children and young people of primary and secondary school age living in countries affected by crisis was 31 percent for girls and 27 per cent for boys. According to estimates, by 2030, 1 in 5 girls in crisis-affected countries will not be able to read a simple sentence.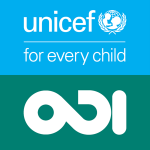 Against this backdrop, UNICEF, in partnership with ODI and support from the Global Partnership for Education, developed Reimagining Girls' Education: Solutions to Keep Girls Learning in Emergencies. This new global public good is a tool for decision making on what approaches to prioritise during emergency contexts to support girls' learning by presenting a menu of solutions that work to support girls' education during emergencies, including in the COVID-19 pandemic, in low-income and middle-income contexts. The new tool highlights critical elements for consideration when designing and implementing gender-responsive interventions to ensure girls' continuity of learning, focusing on learning outcomes and equity.
This event will officially launch the tool and spotlight best practices and solutions to ensure continuity of learning for girls during emergencies – including what investments, resources, and advocacy are needed in different contexts to scale up such solutions.