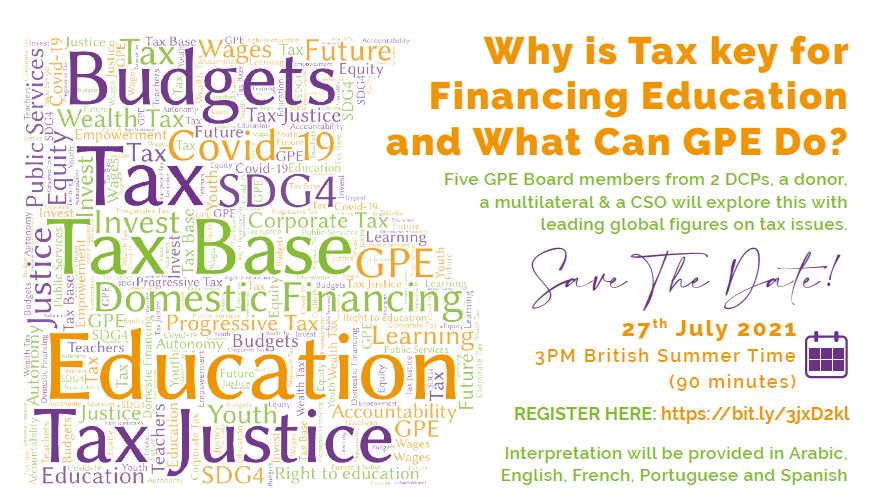 Date: 27 Jul 2021
Time: 3:00pm - 4:30pm

Event Type: Webinar
Please join us for this special event on tax and education, on the eve of the Global Education Summit, chaired by Julia Sanchez, Secretary General of ActionAid, and involving 5 Board Members of the Global Partnership for Education (representatives from Africa, Latin America, bilateral donors, multilateral donors and teacher unions) in a dialogue with leading figures from the Tax Justice Network and the Global Alliance for Tax Justice – and a youth activist from Nigeria.
This session will focus on two key questions:
Why is tax key for financing education?
What can the Global Partnership for Education do on tax?
You can register and find all the details attached   – or simply register here: https://bit.ly/3jxD2kl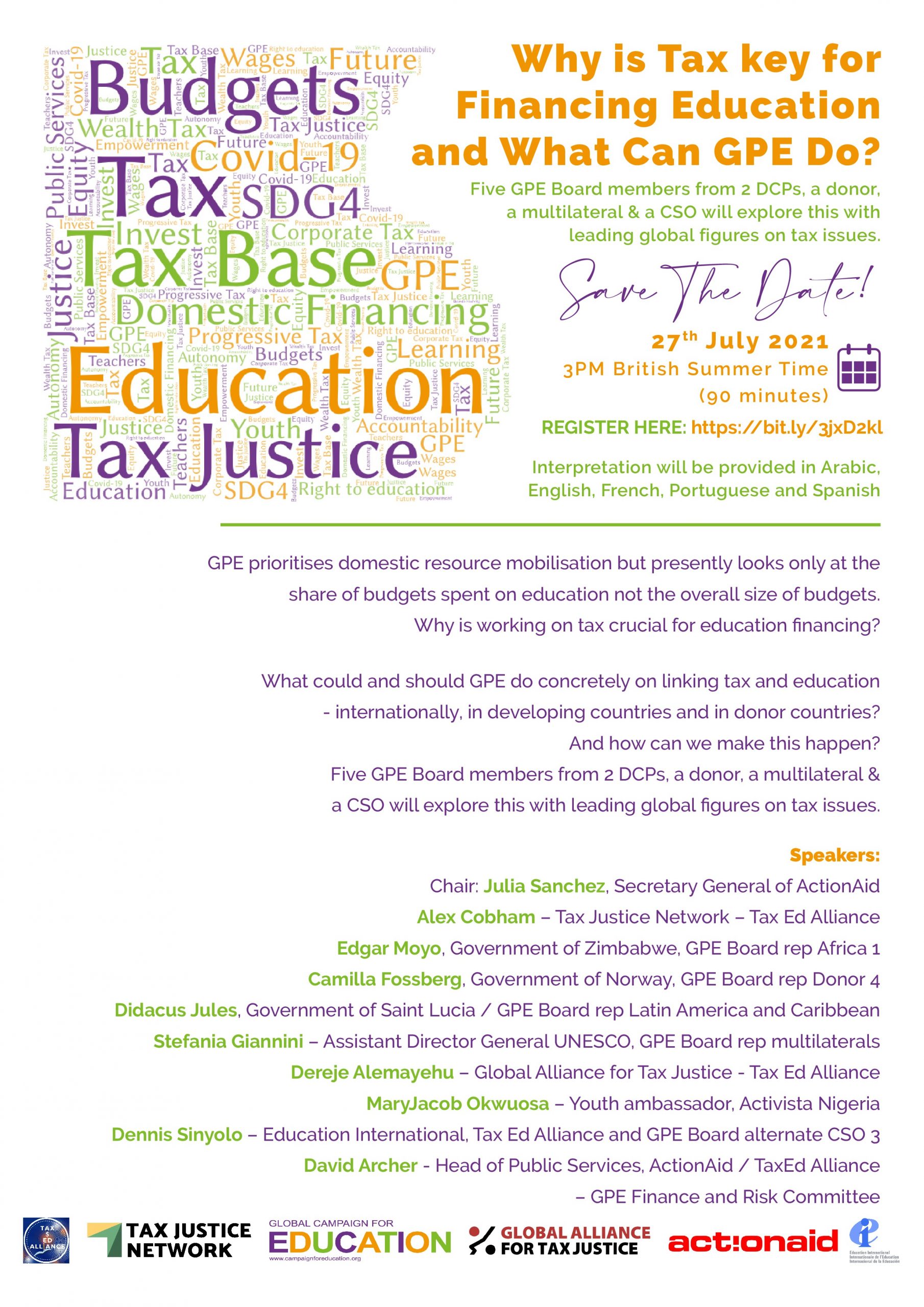 The event will last from 90 minutes and will be starting at 3pm BST (2pm GMT, 4pm CEST)