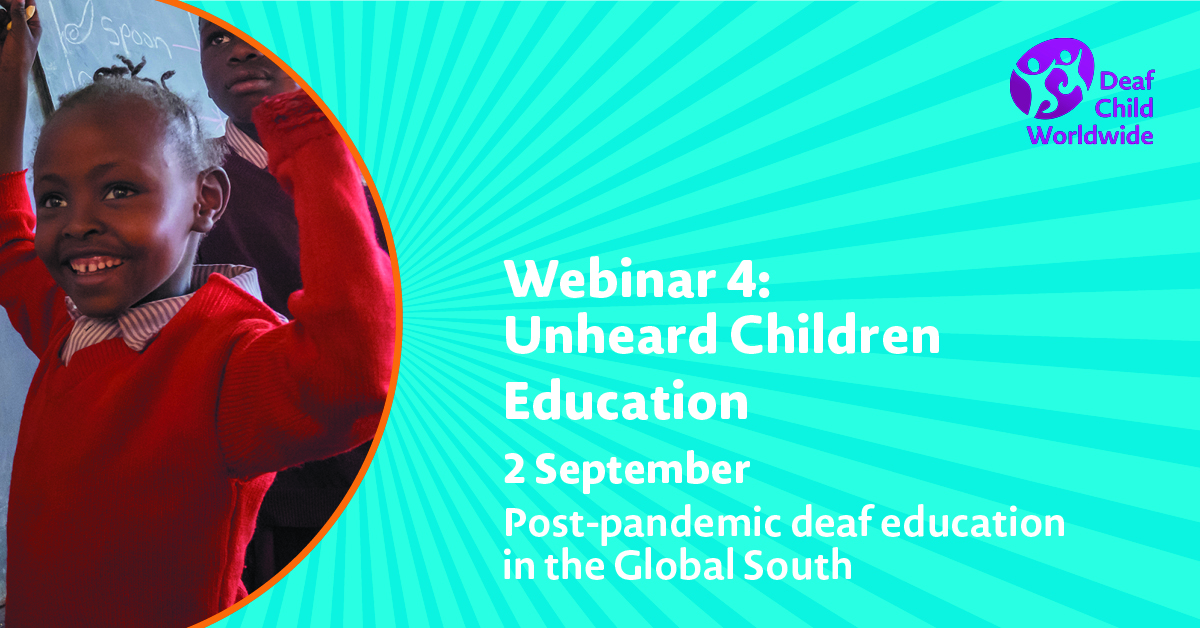 Date: 2 Sep 2021
Time: 11:00am - 12:30pm

Event Type: Webinar
Webinar #4 – Education
Thursday 2 September 2021 11am-12:30pm BST
Most deaf children in developing countries don't go to school or they drop out early. Very few make it to secondary school, let
alone further education. Of those deaf children who do reach the classroom, many will never get a good education. And for most children during the pandemic, deaf or hearing, schools have been closed on and off for more than a year due to Covid-19 restrictions.  
Join us to find out more about education for deaf children in low income communities, during and before the pandemic, and what needs to happen to build a truly inclusive accessible system for them in the future.