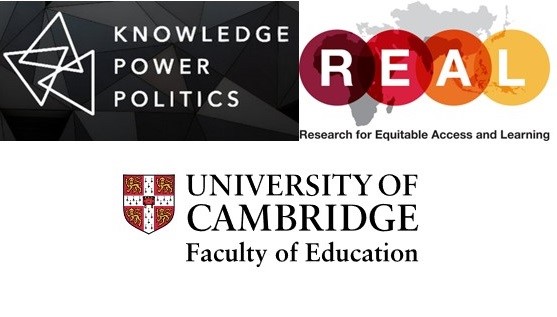 2 February, 16:30-18:00 GMT
The Knowledge, Power and Politics (KPP) research group and the Research for Equitable Access and Learning (REAL) Centre, both at the Faculty of Education, University of Cambridge, are hosting a joint event.
Speaker: Professor Moses Oketch, Co-Director of UCL's Centre for Education and International Development
Topic: The Wider Benefits of Higher Education and Implications for its Finance in Sub-Saharan Africa.
Location: GS5, Donald McIntyre Building, Faculty of Education, Cambridge CB2 8PQ, UK. This is an in person event, with the option to join online.
About the seminar
Higher education finance is a thorny policy issue all over the world. More recently, interest in what is a just and equitable higher education finance model has grown. There is now a wealth of evidence on the merits and challenges of the different models of financing higher education, notably "free" taxpayer funded model, cost-sharing through different types of loan schemes, and direct upfront tuition payment by those students who are demanding and participating in higher education.
This seminar will focus on Kenya and use the country as a case study to discuss the application, relevance, and challenges of these models of higher education finance in a sub-Saharan Africa context, and whether any of them can meet the challenges of higher education expansion, quality and equity in the region. It draws on a human capital theory life-cycle conceptual framework, which includes market earnings, private non-market benefits and social benefits to others, including future generations, and why these are highly important in sub-Saharan Africa. The life-cycle framework approach is important because it underscores the dynamics of the process and the flow of causation whereby investment, time and resources come first, and the benefits come later. This is highly relevant and linked to the higher education finance policy that a government chooses to pursue. The conceptual framework draws on the earlier work of McMahon and Oketch and discusses its relevance to higher education finance in sub-Saharan Africa, with Kenya as a specific case.
About the speaker
Professor Moses Oketch was educated at University of Illinois at Urbana-Champaign where he received his master's and PhD degrees focusing on economics of education. He obtained his bachelor's degree from University of Nairobi. He started his academic career as Research Assistant Professor at Vanderbilt University, Peabody College in August 2002. He then took up an academic post at the Institute of Education, University of London at the start of 2004. The Institute merged with the University College London (UCL) in December 2014. His research interests include the contribution of tertiary education to development and higher education finance, among others. He has published about 100 papers, books, reports, book chapters and working papers in the field of education and international development. He has been a visiting professor at University of Pennsylvania (USA), taught a summer course at University of Bonn (Germany), and served as Director of Research at APHRC (Nairobi). He has also served as a Senior Research Fellow at FCDO. He is currently Professor of international education policy and development at UCL and co-director of UCL's Centre for Education and International Development.
If you have any enquiries, please do not hesitate to contact realcentre@cam.ac.uk