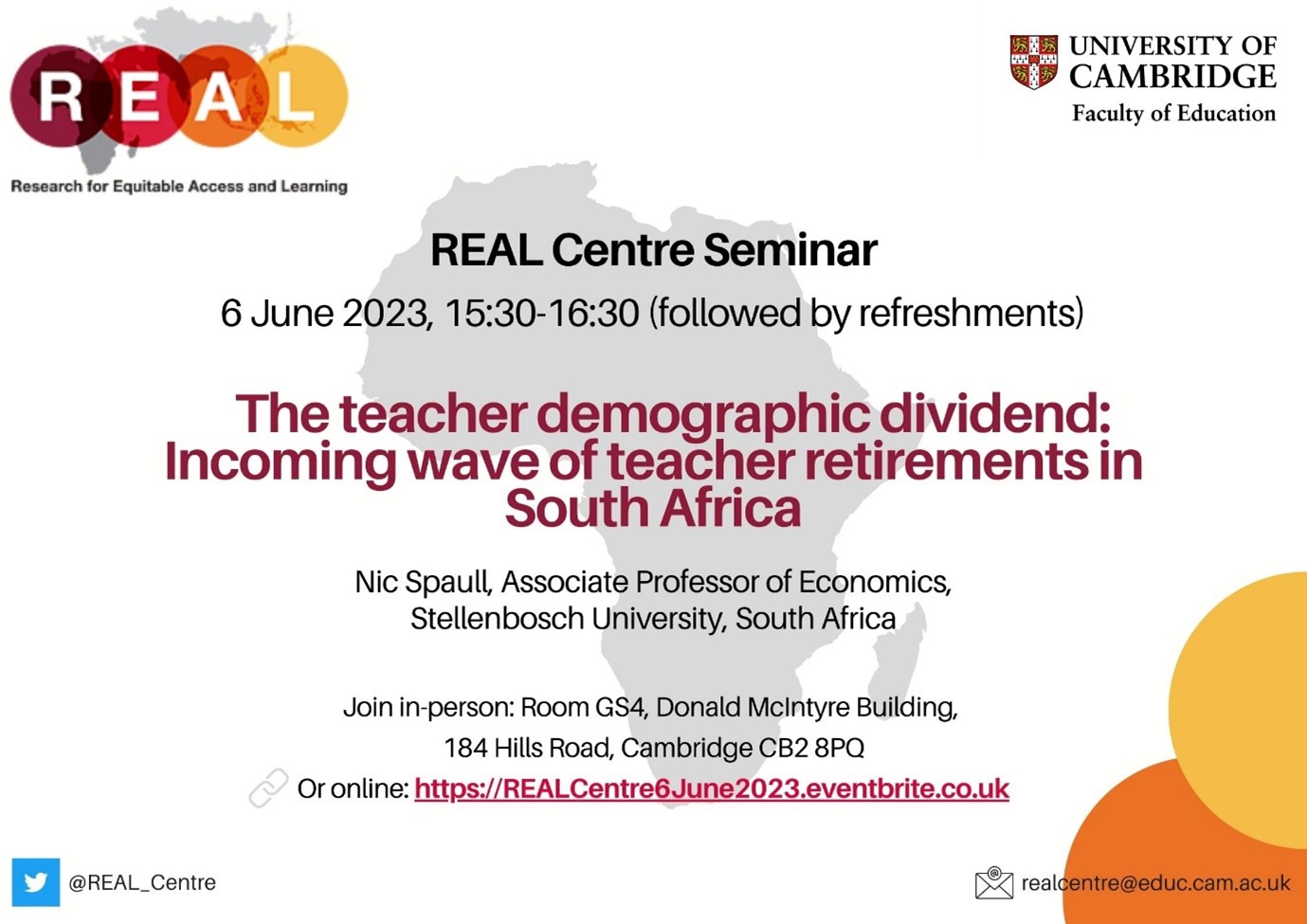 Tuesday 6 June 2023, 15:30-16:30 BST
In-person seminar with the option to join online. The seminar will be followed by a reception for those attending in person.
Speaker: Nic Spaull, Associate Professor of Economics, Stellenbosch University, South Africa
Topic: The teacher demographic dividend: Incoming wave of teacher retirements in South Africa
South Africa is in a somewhat unique position with respect to the age of the teacher workforce. Increased hiring towards the end of apartheid increased the number of teachers substantially. As a result, in 2021, half of all government-employed teachers in South Africa are aged 50 years or older – leading to an incoming wave of teacher retirements. Professor Nic Spaull will talk about a research project aiming to understand the impacts of this on teacher quality, class sizes, teacher production and the budget.
More information and preliminary research is available at the project website.
Location: (for in-person ticket holders only) Faculty of Education, Room GS4,184 Hills Road, Cambridge, CB2 8PQ