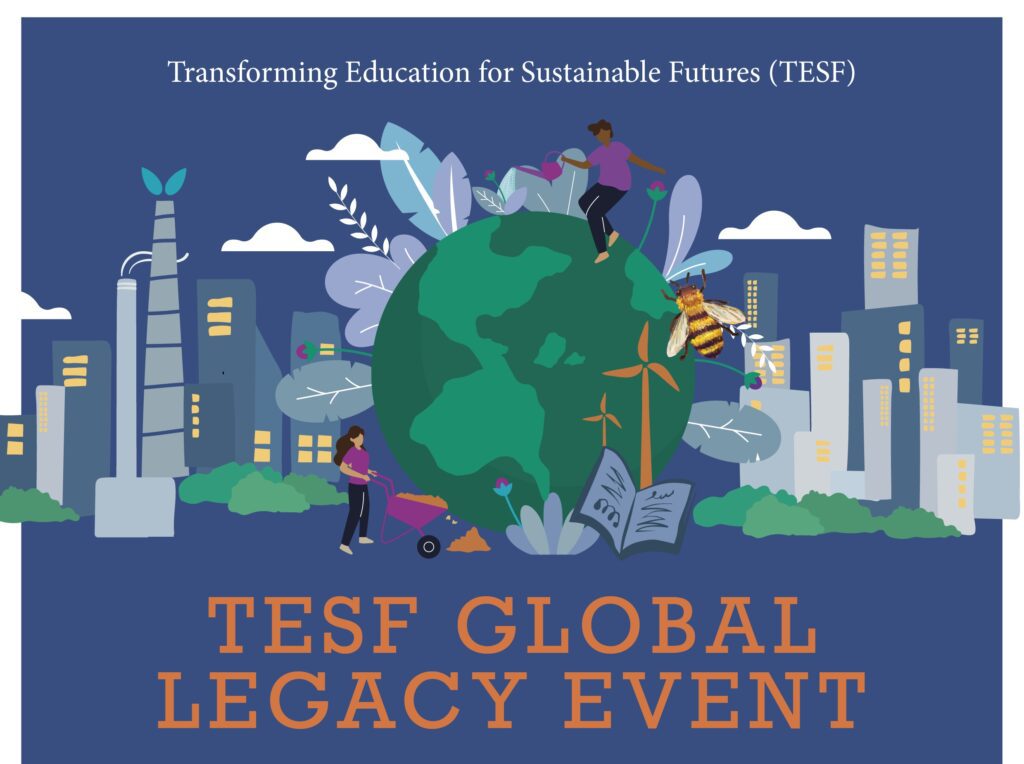 Monday 17 July 8:00am – 11:00 BST
Join Transforming Education for Sustainable Futures in reimagining education and shaping contemporary educational policy through the transformative power of knowledge co-creation.
For the past 2 years Global South research teams across 67 projects from India, South Africa, Rwanda and Somalia/Somaliland have been co-producing evidence and arguments urgently needed to transform education for sustainable futures.
There is a growing interest in the potential for knowledge co-creation among researchers, community-based organisations, policymakers and funders.
This collaborative approach has the potential to generate solutions to climate change and unsustainable development challenges by integrating knowledge from the disciplines with Indigenous and local knowledge systems.
This global event will share key findings from the Transforming Education for Sustainable Futures (TESF) network that bridge the gap between policy and practice. The event offers actionable insights that go beyond theory, as they are firmly grounded in local realities and lived experiences.
Together, we can shape a more equitable, inclusive and sustainable education system that prepares learners with the diverse knowledge and agency for realising sustainable futures. Join us in reimagining education now!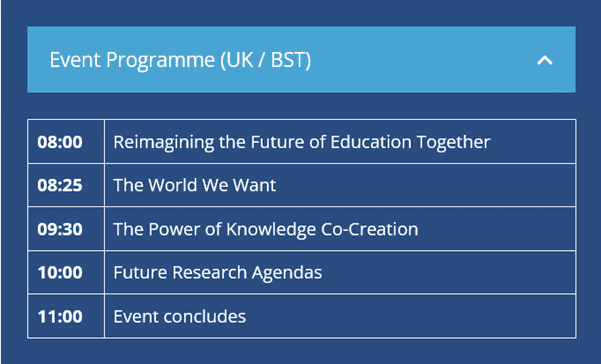 Reimagining the Future of Education Together
Transforming education is an urgent imperative for our collective future.
Today learners are left ill-prepared to overcome intersecting crises linked to climate disruption, poverty, increasing inequality and conflict. To transform education, learning needs to empower individuals and societies to both reshape the present and lead us to more just, sustainable and resilient futures.
Leon Tikly (University of Bristol)
The World We Want. Education that transforms the future.
What does transformative education look like from the Global South?
We will share key findings and actionable insights that policymakers, researchers, educators, teachers and activists can take to build sustainable livelihoods, foster sustainable cities and communities, promote environmental and climate justice, and tackle intersecting inequalities.
This interactive session will be hosted by lead researchers and project teams from India, Rwanda, South Africa, and Somalia/Somaliland.
Heila Lotz-Sisitka, Poonam Batra, Amal Ali, & Michael Tusiime.
The Power of Knowledge Co-Creation.
How can knowledge co-creation transform education for sustainable futures?
How can equitable partnerships decolonise research and promote social and environmental justice? What does it look like in practice?
In this session we reimagine research practices that foster inclusive collaborations to shape the future of education.
Leon Tikly, Rhona Brown, Rafael Mitchell (University of Bristol), Ash Brockwell (London Interdisciplinary School)
Future Research Agendas
Panel discussion and Q&A with key global voices in education policy:
Representative from UNESCO
Moira Faul (NORRAG)
N V Varghese (NIEPA)
Akpezi Ogbuigwe (UNEP)