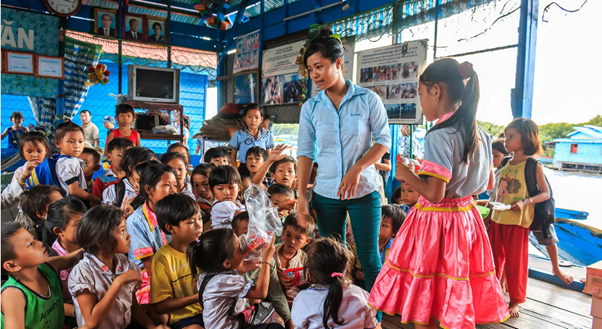 Date: 24 Feb 2021
Time: 8:00am - 9:30am

Event Type: Webinar
Wednesday 24 February 9-10:30am CET/ 8-9:30am GMT
The sixth Knowledge Innovation Exchange (KIX) Europe | Asia | Pacific (EAP) webinar will cover the topic of "Teachers as Agents of Change: Supporting, Enabling, and Empowering". The webinar is organised by NORRAG in partnership with the Nazarbayev University Graduate School of Education, HertsCam Network, CairoCam Network, Teacher Leadership in Kazakhstan, School for All Educational Foundation, Soros Foundation Kazakhstan and ProDidactica Education Centre Moldova.
The webinar will be conducted in English with interpretation into Arabic, Russian and Kazakh.
This webinar focuses on an innovative international movement to support teachers as agents of change. It arises out of the collaboration between many partners in the International Teacher Leadership (ITL) initiative formed in 2008 to advocate for non-positional teacher leadership and build programmes of support to enable and empower teachers to lead change in their schools. The underlying philosophy, together with practical tools and strategies was developed in the UK over many years by David Frost working closely with teachers and school principals in the HertsCam Network. The common goal is to support, enable and empower teachers so they are able to have a voice, participate in decision making and strengthen their agency.
In this webinar, we aim to say more about the above and participate in a discussion with all participants about the potential for supporting non-positional teacher leadership to transform professional cultures in education systems globally. We hope also to learn from participants about comparable experiences in their countries.
Webinar outline
The genesis of and rationale for the International Teacher Leadership (ITL) initiative
The experience of non-positional teacher leadership
The Teacher Leadership in Kazakhstan initiative
Eligibility
Anyone is eligible to participate. Professionals and experts who work in, or have an interest in, international education and development are specially invited to attend the webinar. To be able to access the webinar, you need to register in advance.
After registration, please make sure to check your spam folder if you have not received the confirmation email. In addition, we recommend users from public institutions to use a personal email address to register as Zoom may be blocked by your place of work.
For list of speakers, see event details.