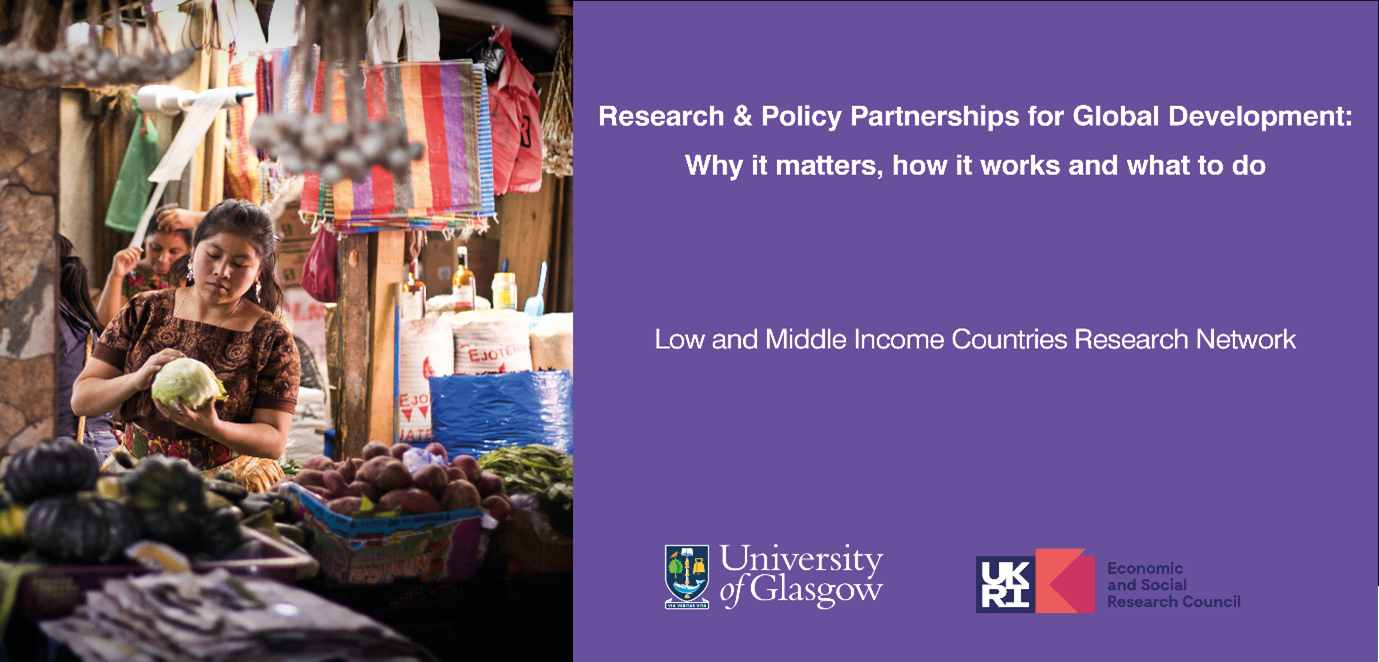 Date: 30 Jun 2022
Time: 3:00pm - 4:30pm

Event Type: Webinar
30 June 2022, 15:00-16:30 BST
The Low and Middle Income Countries Research Network would like to invite you to this online webinar. 
Global sustainable development requires robust evidence to inform policies and practices and effect long term change. This webinar will promote a discussion on the enablers of and barriers to collaboration between researchers and policy actors. We have invited a select group of organisations including international NGOs, multilateral institutions, and government agencies.
This will be the first of a series of events aiming to support future collaborations to engender better knowledge translation and evidence-informed policy-making. The event will also provide an opportunity to showcase your research and build new connections.  
Speakers: 
Prof Graeme Roy – Dean of External Engagement, College of Social Sciences 
Dr Muralee Thummarukudy – G20 Initiative Coordination Office, Director at United Nations Convention to Combatjoh Desertification
Graeme Simpson – Director Interpeace USA 
Dr Prabhakaran Dorairaj – Vice President (Research and Policy) and Director (Centre for Control of Chronic Conditions), Public Health Foundation India 
Pedro Olinto – Senior Economist, World Bank 
Please register via this link