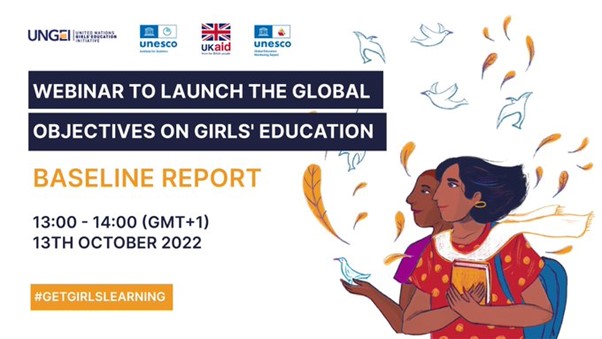 13 October 13:00-14:00 BST
Under the UK's 2021 G7 Presidency, G7 endorsement was secured, to two global girls' education access and learning objectives, intended to be milestone targets to SDG4. The G7 called on the rest of the international community to rally behind them: 40 million more girls in school; and 20 million more girls reading by age 10 or the end of primary school, in low and lower middle-income countries, by 2026.
The UK committed to producing an annual progress report against the two global objectives. The report aims to supplement the efforts of the G7 Accountability Working Group, which monitors progress against G7 commitments by presenting evidence on low- and lower-middle-income countries' progress in achieving the two global objectives and highlighting what remains to be done.
This event is the formal launch of the first annual progress report, which serves as a baseline report. The Global Education Monitoring Report (GEM-R), UNESCO Institute for Statistics (UIS) and UN Girls' Education Initiative have authored this first report.