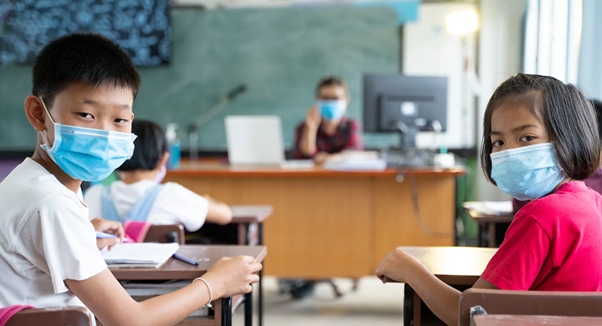 Date: 21 Apr 2021
Time: 8:00am - 9:30am

Event Type: Webinar
9-10:30 am (CEST/ Geneva), 8-9:30 am (BST)
The 8th Knowledge Innovation Exchange (KIX) Europe | Asia | Pacific (EAP) webinar will explore the question "What has COVID-19 done to education and research?" This KIX EAP webinar is organised by NORRAG in collaboration with Professor Elaine Unterhalter, one of the guest editors of NORRAG Special Issue 06: States of Emergency: Education in the time of Covid-19, and the following authors of the special issue – Pravindharan Balakrishnan, Professor Marie Lall and Dr. Kusha Anand.
The webinar will be conducted in English with interpretation into Arabic and Russian.
About the Webinar
The webinar will look at the pandemic's impact on education and research. Professor Elaine Unterhalter will provide an overview of the 'states of emergency' in education brought on by Covid-19, how people have responded, and what the implications might be both for practice and for research in education. Two pieces of research from the EAP region will then be presented.
Professor Marie Lall and Dr. Kusha Anand will share their research on the digital agency of schoolteachers in India during the COVID-19 pandemic and contribute to the discussion on the implications of digitisation that affect online classroom practices and that many countries see as part of the future of education. A second piece of research by Pravindharan Balakrishnan utilises Actor Network Theory (ANT) in order to inform how the Malaysian education system is progressing through the ongoing pandemic. It looks at four areas: standardized assessments, the use of data-driven insights, the emergence of new forms of public-private partnerships, and the changing role of teachers.
The webinar will provide sufficient time for group discussion. Country participants are invited to share their own research and experience on the webinar's topic.
Eligibility
Anyone is eligible to participate. Professionals and experts who work in, or have an interest in, international education and development are specially invited to attend the webinar. To be able to access the webinar, you need to register in advance.
After registration, please make sure to check your spam folder if you have not received the confirmation email. In addition, we recommend users from public institutions to use a personal email address to register as Zoom may be blocked by your place of work.