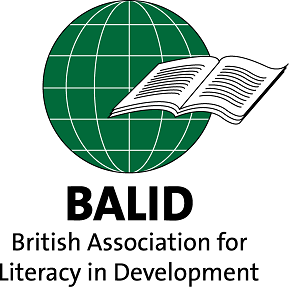 Date: 22 Apr 2021
Time: 12:30pm - 2:00pm

Event Type: Seminar
The Covid-19 pandemic was declared by the World Health Organization on 11 March 2020 and the importance of access to accurate and appropriate health information for individuals to protect both themselves and their communities from Covid-19 became a critical need. The Covid-19 pandemic means that health information, for individuals and for communities, is essential. Important advice about protection must be easily accessible, and it must be appropriate for each community.
The need to access COVID-19 health-related information has also highlighted other issues such as the need for local language literacies that enable long-lasting healthcare and health literacy. Moreover, vulnerable groups (including speakers of non-dominant languages) may struggle with access to information about health care.
This Informal Literacy Discussion will explore exciting ways by which communities engage in health literacy activities for enhanced access to health information: the focus is on current programmes that are being rolled out in Afghanistan and South Sudan. Come and learn how these initiatives can teach us to see new ways health literacies play a role in many different parts of the world.
Dr. Mohammad Nabil Faqiryar is the Special Trainer of Internal Medicine for Herat Regional Hospital (Public Hospital) and Founder and Ex-president of Herat Internists Society (HIS). He is an active person in advocating and critiquing different programmes related to health in Afghanistan. He has been involved in health education programmes in different capacities in Afghanistan during the pandemic.
Since the emergence of COVID-19, South Sudan joined the rest of the world in informally educating the community at the grassroots to stay safe. One group that willingly jumped onboard the health literacies messaging efforts, is the artists. They composed songs, played on local radio stations around the country, that encouraged people to keep social distance, stay safe, wash hands frequently, and wear masks, among other health practices. Yanas is a South Sudanese award winning singer/songwriter based in Juba. Her music is a fusion of Jazz, RnB, Afro, Pop & Reggae. Yanas will share about the ways in which music and the creative artists have supported health messaging, particularly among marginalised communities.