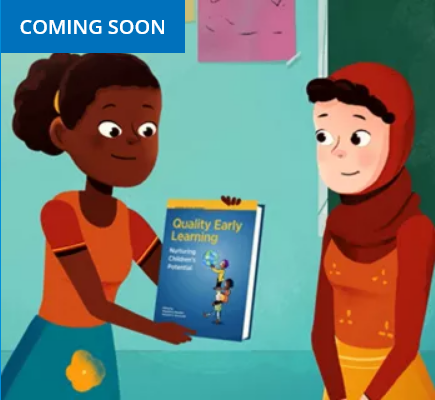 17 May 2022, 2pm BST/ 9am EST
This event will gather policymakers, education leaders, researchers, funders and practitioners across the globe to highlight the importance of investing in quality early childhood education and launch the Quality Early Learning: Nurturing Children's Potential volume.
The publication brings together some of the foremost academics and implementation experts in the field of early learning and child development to share the evidence on different aspects of quality early childhood education and guidance for implementation. Each chapter focuses on a specific topic with a review of evidence and practical and feasible ideas with which to guide implementation in low- and middle-income countries. This volume aims to assure readers that actionable and evidence-based strategies are available to deliver quality early childhood education at scale.
Join us for a discussion with a panel highlighting policymaker, researcher, funder and practitioner experiences on working to improve quality early childhood education, including the challenges and successes they are facing across countries to build an effective and equitable early childhood education system over time, and how to prioritize interventions and investments in the short to medium term. 
THE EVENT WILL BE LIVE-STREAMED HERE.
Use our interactive space to ask questions in advance. You can also join the conversation on Twitter at @WBG_Education and using the hashtag #EarlyLearning.