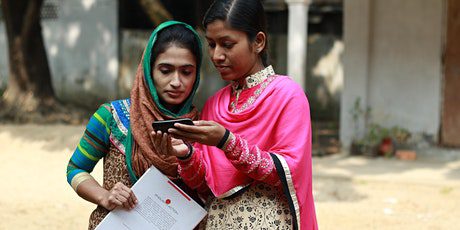 Date: 5 Dec 2018
Time: 5:30pm - 7:30pm

Event Type: Book Launch
5 December, 5.30pm, London
An event hosted by Cambridge Education in partnership with the Open University
Complex development challenges require innovative solutions. But innovation is only the first step. How do you scale it, sustain it, and support its evolution?
Bangladesh's English in Action programme is widely recognised as one of the most successful teacher development programmes of its kind. It is probably best known for its ground-breaking, and much replicated, use of mobile phones to share audio and video materials.
However, this is just a small part of the EIA story. Less well-known is the story of how it achieved and institutionalised a change in learning culture. A journey which encountered many challenges, and at times, failures, along the way.
A new book, Sustainable English Language Teacher Development at Scale: Lessons from Bangladesh (Bloomsbury, 2018), provides a detailed review of this award-winning programme. Looking at what did and didn't work, and what was learned along the way.
Featuring perspectives from the project team, government officials, and Bangladeshi teachers, this launch event provides an informal opportunity to debate what comes after innovation – in particular, scale up and sustainability.
Join us in London on Wednesday 5 December from 5.30pm for some mulled wine and mince pies.