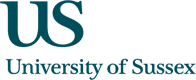 24 May 9:30-16:30
Researchers from Nigeria, South Africa and the UK present recent research funded by the British Academy into how young women navigate the challenges of education, work and family life in rural contexts of Nigeria and South Africa.
This a hybrid event. A zoom link will be sent closer to the time to those registering for online participation.
Full details about the research project.
EVENT PROGRAMME
Chair: Professor Máiréad Dunne, Centre for International Education, University of Sussex
9.30 – 10.00 Welcome tea/coffee
10.00 – 11.00 Session 1 – Young women, education and work in rural Sub Saharan Africa: contexts and concepts (Safiya Adamu, Nkonzo Mkize, Barbara Crossouard)
11.00 – 12.30 Session 2 – Methodological re-visioning of young rural woman's work and education: stories from the field (Lisa Wiebesiek, Moses Dauda)
12.30 – 13.30 Lunch
13.30 – 14.30 Session 3 – Young women's work and education in Northern Nigeria (Moses Dauda, Safiya Adamu)
14.30 – 15.30 Session 4 – Young women advocating for change in rural South Africa (Nkonzo Mkhize, Lisa Wiebesiek)
15.30 – 15.45 Tea/coffee
15.45 – 16.30 Reflections on research: critical friend and audience responses (panel discussion)
Post event refreshments at IDS Bar
Location for in-person: Jubilee 144, Jubilee Building, University of Sussex, Falmer BN1 9SN