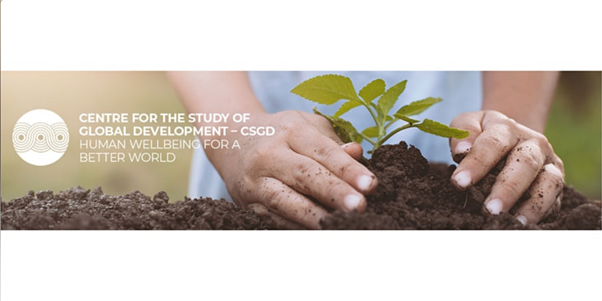 23 March 13:00-14:30 GMT
The Centre for the Study of Global Development (CSGD) at The Open University aims to create a unified space for multi and interdisciplinary research into global development – all viewed through the lens of improving human wellbeing.
Drawing on our university's academic expertise in the areas of education, health, wellbeing and communication, research from the CSGD aims to advance aspects of the sustainable development goals and to be a key voice in the global conversation around human wellbeing.
At this special live event we will share our vision for CSGD and how our values of inclusivity, innovation and responsiveness will drive our research.
The webinar will be chaired by the Centre's Director, Professor Kwame Akyeampong, and will feature a message from Ms. Amina J. Mohammed, the Deputy Secretary-General of the United Nations and Chair of the United Nations Sustainable Development Group, and a keynote address by Secretary-General of the African Research Universities Alliance (ARUA), Professor Ernest Aryeetey.
In his keynote address Professor Aryeetey will be speaking on the need for equitable research partnerships in addressing today's global challenges.
We will also be hearing from The Open University's Pro-Vice-Chancellor of Research, Enterprise and Scholarship, Professor Kevin Shakesheff and Professor Fary Cachelin, Executive Dean of the Faculty of Wellbeing, Education and Language Studies along with other members of the CSGD community.