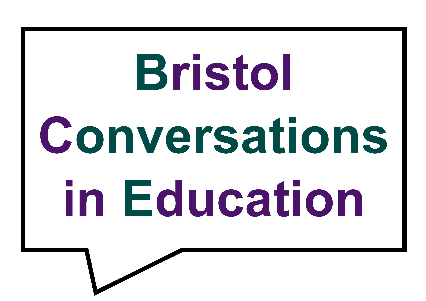 Date: 26 May 2021
Time: 1:00pm

Event Type: Webinar
This event is part of the School of Education's Bristol Conversations in Education research seminar series. These seminars are free and open to the public.
Hosted by the Education in Small States Research Group (ESSRG) and the Centre for Comparative and International Research in Education (CIRE)
Speaker: Holly Henderson (Assistant Professor of Education, University of Nottingham)
How do higher education students from islands such as the Channel Islands, the Isle of Man, the Isle of Wight and the Scottish islands choose whether to study for a degree on or off the island, and what are their experiences once they have made this choice? This paper takes a social geographies perspective to exploring these educational questions, drawing on a multi-sited case study of higher education institutions on small islands with relationships to the UK. The concept of the 'spatial story' (de Certeau, 1984) is used to theorise the place of the island in tutor and student narratives, as well as to think through the ways that national and international policy-making in higher education is interpreted and lived in these distinct island contexts.
Working with both sociologies and geographies of post-compulsory education, this paper explores spatial educational inequalities through a focus on access to higher education on small island locations in and around the UK. The paper takes these islands as instances of local higher education provision, bringing a unique perspective to international discussions of student mobilities (Finn and Holton, 2019), rural and remote education (Corbett, 2007), and the relationship between place and education. The paper presents findings from a multi-sited case study that included documentary analysis, ethnographic observation and interviews with staff and students at three island colleges. Using the concept of the spatial story (de Certeau, 1984) within a sociological geographies framework to theorise educational subjectivity, the paper also locates island higher education within island-specific and UK-wide policy contexts. Three key findings are presented. The first is drawn from documentary analysis, and highlights the policy conflict between local priorities and global relevance in developing higher education provision on islands. The second focuses on student and staff interviews, demonstrating the considerable, largely unnoticed material constraints facing students on islands with complex relationships to the higher education finance systems of the UK mainland. Finally, a further narrative exploration of student interview data shows how the context of the island exaggerates the binary distinctions of staying and going, safety and risk that structure higher education.
Dr Holly Henderson is Assistant Professor of Education at the University of Nottingham. Her research and teaching focus broadly on sociological issues of inequality in education. In particular, she is interested in access to and experiences of post-compulsory and higher education. Her research is theoretically informed by social geographies, which enable analysis of the ways in which place, space and mobilities structure educational possibility. She is also interested in narrative and its relationship to subjectivity. She is currently working on an SRHE-funded project looking at the experiences of higher education students on islands in and around the UK. 
Contact information