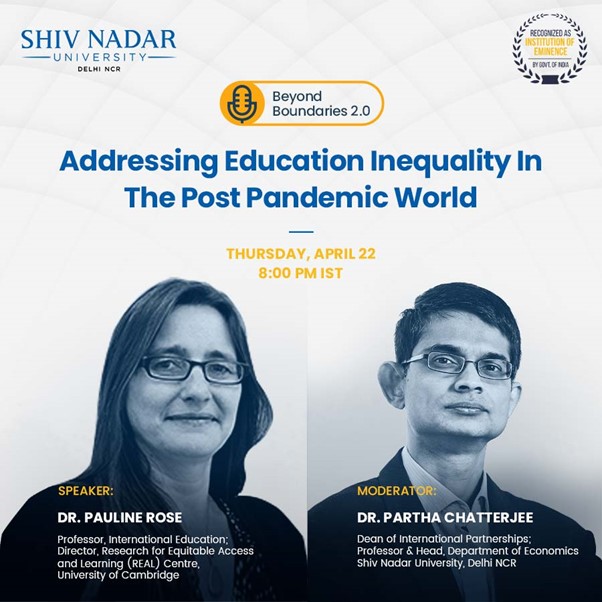 Date: 22 Apr 2021
Time: 3:30pm

Event Type: Webinar
The Office of International Partnerships at Shiv Nadar University presents 'Beyond Boundaries 2.0', an interactive and informative webinar series with some of our friends and partners from across the globe. This series will feature some of the best academicians and practitioners talking about the new and emerging changes and the way forward.
In our third seminar of the series, Dr. Pauline Rose will be discussing and highlighting the education inequality in post pandemic world.
Speaker:
Dr. Pauline Rose
Professor, International Education and Director, Research for Equitable Access and Learning (REAL) Centre, at the University of Cambridge
Moderator:
Dr. Partha Chatterjee
Dean of International Partnerships and Professor and Head, Department of Economics, Shiv Nadar University
Note: Kindly check the time zone to ensure that you are tuning in at the right time.