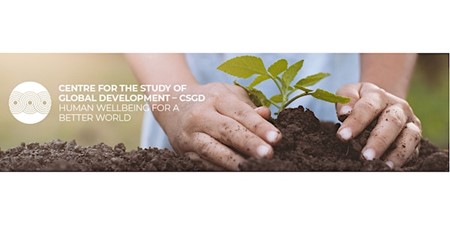 10 October 2022, 9:30-11:30 BST
ONLINE EVENT
The Centre for the Study of Global Development is delighted to host its first cross-hub seminar event to mark World Mental Health Day.
About this event
The theme of 2022's World Mental Health Day is 'Make mental health and wellbeing for all a global priority'. In this seminar presenters will provide information on and celebrate three projects that aim to support the mental wellbeing of distinct groups across the life course.
The featured projects will be:
Supporting Adolescent Girls' Education (SAGE): Including pregnant girls and young mothers on the SAGE programme in Zimbabwe
Mental health in adults with type 2 diabetes: a global study
Mental health benefits of learning languages with senior learners – A collaboration with Lingo Flamingo
These projects have a particular focus on multi-disciplinary or multi-sector working as well as an emphasis on the importance of the translation of research to practice. There will also be an opportunity for the panel and audience to reflect on the benefits of taking a multidisciplinary and sector approach in order to address the challenge of achieving good mental health for all.