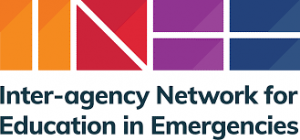 Date: 14 Jul 2021
Time: 2:00pm

Event Type: Webinar
This webinar will highlight the real-life day-to-day challenges young IDPs experience when seeking access to quality education, which is fundamental to their healthy development and future life chances. It will also reflect the perspectives of teachers who have been displaced, and the challenges they have faced both personally and professionally in attempting to support the learning of children and young people in their communities.
The webinar will bring together a diverse set of panellists, including a young internally displaced person, who will speak to the important of education and the challenges they have face; the UN Special Rapporteur on IDPs; Ministry of Education Official; a member of the UN Secretary General's High-Level Panel on IDPs; and representatives of Save the Children and INEE.
The webinar will be conducted in English, with captioning in English and live interpretation in Arabic, French, Portuguese, and Spanish.