Monday 16th September, 10am – 4pm in Oxford.
Suitable for early career researchers, doctoral students and those new to academic publishing.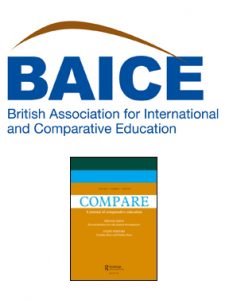 This workshop will provide an introduction to the requirements of academic publishing, the process of submitting and revising articles and provide space for developing ideas of participants' own articles.
Open to all attending the UKFIET conference. Free of charge, but places are limited and will be offered on a first-come, first-served basis (for those whose applications meet the criteria), For a place, email: compare@uea.ac.uk
The process of converting doctoral research into relatively short articles for publication can be a daunting task. This workshop is an opportunity to think about writing up the data you have or are collecting for publication as a journal article – and is intended particularly for doctoral students or Early Career Researchers who are planning to publish from their doctoral thesis.
The workshop is funded by the British Association of International and Comparative Education (BAICE) and facilitated by Prof Anna Robinson-Pant from the University of East Anglia and Dr. Germ Janmaat, from the UCL Institute of Education and current Compare Editor. Prof. Robinson-Pant was previously editor of BAICE's journal, Compare, and in this capacity, launched the Compare writing mentoring programme for new academics, which has been running for over 10 years.
Through comparing published research articles with the theses on which they are based, we will identify how the authors have used their research data in order to:
speak to different audiences
contribute to academic 'conversations'
meet different journal criteria.
During the workshop we will:
look at key features of academic research articles
discuss the process of developing a paper or papers, based on your thesis
look at the process of submitting a paper to peer -reviewed journals.
To apply for this workshop, please email compare@uea.ac.uk and include the following details:
Name
Address
Telephone
Institution at which you are studying for your PhD and year of study
If you are an Early Career Researcher, please give details of your current role
Your research topic
Your research question/s