Migration, Displacement and Education: Building Bridges not Walls.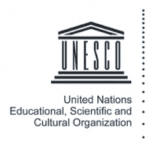 Thursday, 22 November 2018
5:30 PM – 7:00PM
Paterson's Land G1 School of Education,
University of Edinburgh
EH8 8AG
The 2019 GEM Report is set to launch on 20 November 2018. This third report in the GEM Report series will continue its assessment of progress towards the Sustainable Development Goal on education (SDG4) and its 10 targets, as well as other related education targets in the SDG agenda.
The theme of the 2019 Report is the relationship between migration, displacement and education. It presents evidence on the scale and characteristics of different types of migration and displacement and their effects on education. In addition, it presents evidence on the gaps in educational opportunities and outcomes between immigrant and displaced students and their peers in host communities.
But the Report also looks at at the reverse influence of education on migration and displacement, in particular how curricula, textbooks, and teacher education can be used to address diversity, achieve inclusion and strengthen social cohesion.
Welcome by Dr Gari Donn, Executive Director UN House Scotland
GEMR Presentation by William Smith, Senior Researcher, UNESCO
Migration and Education in Ethiopia by Dr Samantha Ross, Director, International Programmes, LINK
Findings of a Moray House Research Project by Center for Migration Studies
Q & A to Speakers