The Forum has the pleasure of announcing that the following people will be the Plenary Speakers for the 2015 Conference.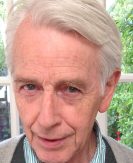 Professor King is an Emeritus Professor at the University of Edinburgh in the Schools of Education, and of Social and Political Studies, where he was the Director of the Centre of African Studies. He was one of the founding members of NORRAG in 1986 and has edited
NORRAG News
since then. When he was Chair of BCIES in the late 1980s, he promoted with a small number of other colleagues the notion of coordinating the British resource in international education and training. This led to the founding of the Education and Development Forum (UKFIET) in 1991. From then till 2013 he organized, through NORRAG, one of the key sub-sections of UKFIET's biennial Oxford Conference. Kenneth's research interests over the years have focused on the history and politics of education, skills development in both the formal and informal sectors of the economy and on aid policy towards all sub-sectors of education and skills. He has researched the small-scale (
Jua Kali
) enterprises in Kenya over a 20-year period. He has also been researching China-Africa education cooperation since 2006, especially in Kenya, Ethiopia and South Africa. James Currey published his latest book from this research:
China's aid and soft power in Africa: the case of education and training
(May 2013)
.
His current research also includes a series of papers with Robert Palmer on education and skills post-2015, covering the period from 2012 till the UN General Assembly's special session on the world's new development agenda, 25-27 September 2015.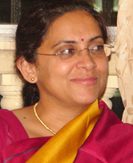 Rukmini Banerji has been with
Pratham
since 1996. She is a member of the national leadership team of the organization. Until recently, she was responsible for Pratham's programs and activities in several major states in India. Rukmini has extensive field experience both in program implementation as well as in assessment, evaluation, survey and research.
Initially trained as an economist in India, she did her BA at St. Stephen's College and attended Delhi School of Economics. She was a Rhodes Scholar at Oxford University and completed her Ph.D at the University of Chicago. She did her post-doctoral work at the Population Research Center at the University of Chicago and later worked as a program officer at the Spencer Foundation in Chicago before returning to India in 1996. Originally from Bihar, Rukmini is now based in Delhi.
Rukmini has led the Annual Status of Education Report (ASER) effort since it was launched in 2005. ASER is a nation-wide household survey of children conducted in every year in every rural district in India. It is the only current source of information on children's ability to read and do arithmetic for the country. ASER has been acknowledged nationally and internationally for its innovativeness in involving citizens and for its impact on education policy and practice.
Rukmini has represented Pratham and ASER Centre at a variety of national and international forums. She is currently a member of the CABE (Central Advisory Board of Education) Committee of the Ministry of Human Resource Development. Government of India.  In the past, she has also been a co-chair for the Global Learning Metrics Task Force (convened by the Brookings Institution and UNESCO), a member for the Hewlett Foundation's advisory group on Quality of Education in Developing Countries, and a member of the international advisory group for the Think Tank Initiative.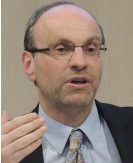 Stefan Dercon is Chief Economist at the Department for International Development, London. He is also Professor of Development Economics at the University of Oxford, associated to the Department of International Development and to the Centre for the Study of African Economies, Oxford. He is Professorial Fellow at Wolfson College. Previously, he has held positions teaching economics at Jesus College, Oxford, the University of Leuven (Belgium) and Addis Ababa University. He also acted as a Programme Director for the World Institute of Development Economics (WIDER), United Nations University.
Stefan Dercon's research has emphasized the application of microeconomics and statistics to the analysis of development problems. He has published in top general and field journals in economics and other disciplines on diverse topics, including risk and poverty, the foundations of growth in poor societies, agriculture and rural institutions, migration, political economy, childhood poverty, social and geographic mobility, micro-insurance, and measurement issues related to poverty and vulnerability. He has worked extensively in Ethiopia, Tanzania and India.
At DFID, he is responsible for strategy and research, especially on the economic aspects of development, and for the use of evidence to improve the quality of development policy design and evaluation across a wide range of development issues.