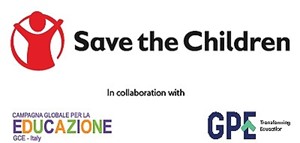 Date: 9 Jun 2021
Time: 1:30pm - 3:00pm

Event Type: Webinar
The world is facing the biggest global education emergency in our lifetime. Education has been the hidden victim of Covid-19 pandemic with far reaching consequences for today's school-aged children and for the future development prospects of all nations. The international community must take an urgent action now to get all children safely back to school, protect the learning and wellbeing of a generation of children and youth and address the deepening education crisis caused by the socio-economic impact of the pandemic. Whilst the majority of funding for education should come from domestic resource mobilization, significant support is needed from international donors to support low-income countries in responding to the scale of the education crisis. The Global Partnership for Education (GPE) is the world's only partnership and fund dedicated exclusively to delivering quality education. For nearly two decades, GPE has been delivering funds and supporting solutions to build strong and resilient education systems so that more children in the poorest countries, especially girls, get the education they need to contribute to building a more prosperous and sustainable world.
A fully funded GPE is critical for realizing the right to quality, inclusive education for the most marginalized children, transforming education systems so that every girl and boy can access 12 years of quality learning plus one year of preschool.
This open dialogue is the opportunity to raise the attention to the need to fill the global education financing gap in view of the GPE replenishment in July and show how this multistakeholder partnership delivers learning at scale, using its funds as catalytic capital to leverage billions of additional dollars in domestic and international financing for education.