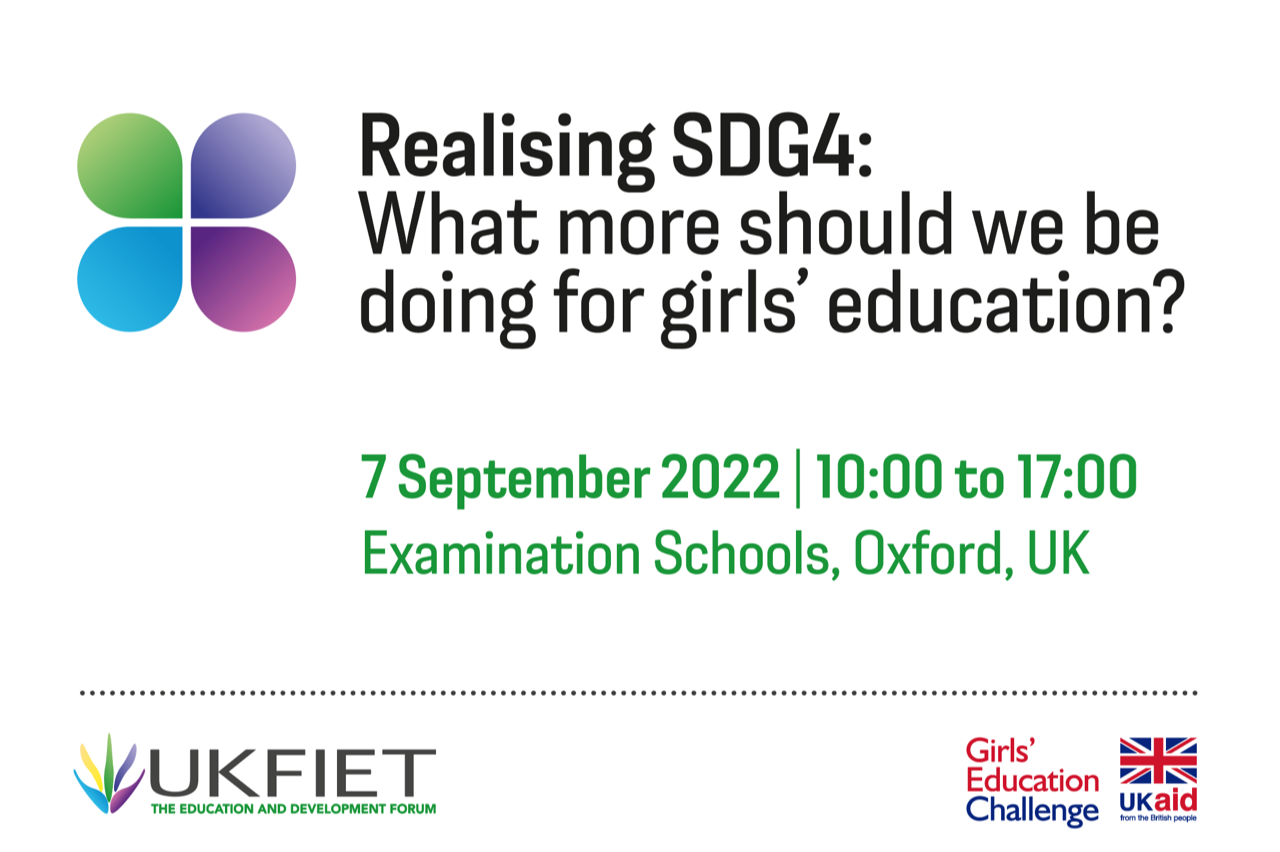 We are delighted to announce a one-day, in-person workshop taking place in September in Oxford, UK
Realising SDG4: What more should we be doing for girls' education?
Day: 7 September 2022
Time: 10:00 to 17:00
Location:  Examination Schools, Oxford, UK
The event will bring together a diverse range of actors committed to girls' education and achieving SDG4: Quality Education for All. Four areas will be explored:
Ambition
Gaps
Linkages
Solutions/Actions
Panellists including Agnes Nyalonje (Minister of Ed, Malawi), Judith Herbertson (FCDO), Sally Gear (GPE), Antara Ganguli (UNGEI) and Akuja de Garang (Girls' Ed South Sudan project) will initiate the conversations and bring in the views of participants through plenary discussion.
Please note that at this stage, we are asking potential attendees to register an 'expression of interest': CLICK HERE
We want to ensure that we have broad representation from many types of organisation so please register your interest by Friday 29th July. We will aim to accommodate as many people as possible and come back with a request to formally register for the event in the first week of August. If we are unable to offer everyone a place, we will create a waiting list. There is no charge for the event.