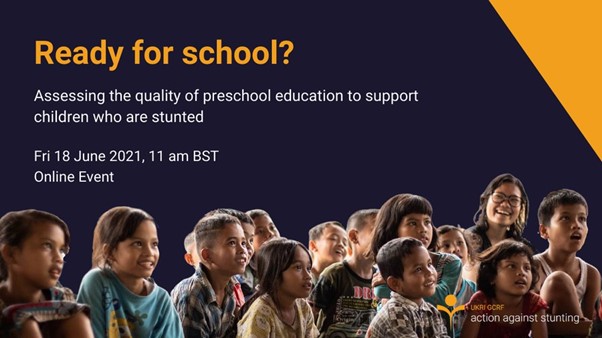 Date: 18 Jun 2021
Time: 11:00am

Event Type: Webinar
How can we measure the quality of early learning environments in LMICs?
ECD Measure, the Institute of Education UCL and the UKRI GCRF Action Against Stunting Hub will discuss this in the next webinar.
Assessing the quality of preschool education to support children who are stunted
This seminar will focus on the ongoing collaborative work across India, Indonesia, and Senegal to adapt a classroom observation grid (the Measuring Early Learning Environments – MELE) measuring key characteristics of classroom environments and educational quality.