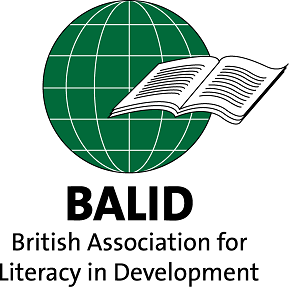 Date: 9 Dec 2019
Time: 10:00am - 4:15pm

Event Type: Conference
Free BALID conference on Monday, 9th December (10am-4.15pm). The programme will include ample opportunities for you to share your professional expertise and experience. It will also feature cameo presentations by current PhD students and our guest speaker for the Brian Street Memorial Lecture, Professor David Bloome, whose topic is 'Adaptation and Imagination in Literacy'. The conference will end with calls for action in the context of the SDGs and literacy.
We have had a huge response already – thank you if you have already booked. There are still a few places available on our Eventbrite site. Once you have registered, we will send you the options for pre-ordering lunch at £10 per head, payable by the end of November.
The conference will be immediately followed by our BALID AGM at 4.15pm and a reception at 5pm to which all are invited.We are actively looking for new committee members. Please join us for the AGM and help shape BALID's future direction!