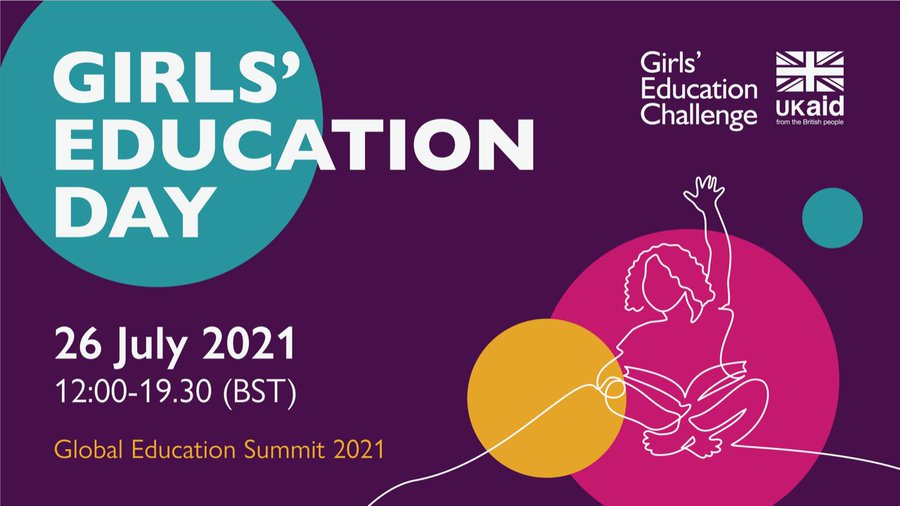 Date: 26 Jul 2021
Time: 12:00pm - 7:30pm

Event Type: Conference
As part of the Global Education Summit 2021, the Girls' Education Challenge will be convening a day of activities and discussion with a focus on girls' education.
The virtual event will look at evidence and recommendations to ensure that all girls can go to  school in a post-COVID world.
Speakers and panellists will join us from governments, INGOs and academia.
We will hear from organisations supporting marginalised girls including Mercy Corps, Action Aid, the Aga Khan Foundation, Leonard Cheshire, Plan International and World Vision.
A full programme and registration  can be found here https://girlseducationchallenge.org/media/n4xfl00b/ged_flyer_final.pdf