Date: 24 Jun 2021
Time: 2:00pm - 4:00pm

Event Type: Webinar
Thursday 24 June 2021, 1-3 pm GMT/ 2-4pm BST
Education Sub Saharan Africa (ESSA) and the Research for Equitable Access and Learning (REAL) Centre at the University of Cambridge, in consultation with researchers featured in the African Education Research Database (AERD), are organising a virtual conference on the urgent need for additional funding in African education research. 
Objectives of the session:
The need for investment in research has never been more urgent, considering the educational challenges brought by the COVID-19 pandemic. The widespread closures of education institutions and the consequent effects, especially for students from disadvantaged backgrounds, call for increased efforts to understand these challenges and mitigate their effects, to avoid losing the considerable progress which has been made in education over the last two decades.
This conference will provide a forum for presentation and an interactive, two-way discussion of: 
Funding opportunities, requirements and expectations of funders based in and/or outside Africa. 
Barriers researchers face in accessing funding and the strategies they use to overcome them. 
How funding policies can be improved to better support researchers based in Africa.  
Whether/how funding is aligned to education policies and priorities in Africa.
Speakers include: Dr. Samuel Asare – ESSA, Dr. Rafael Mitchell – University of Bristol, UK, Professor Tassew Woldehanna – Addis Ababa University, Ethiopia, Ms. Claudia Frittelli – Carnegie Corporation, US & Professor Coumba Touré Kane – Dakar Cheikh Anta Diop University, Senegal.
Moderators: Professor Pauline Rose – REAL Centre, University of Cambridge UK, Dr Pauline Essah – ESSA.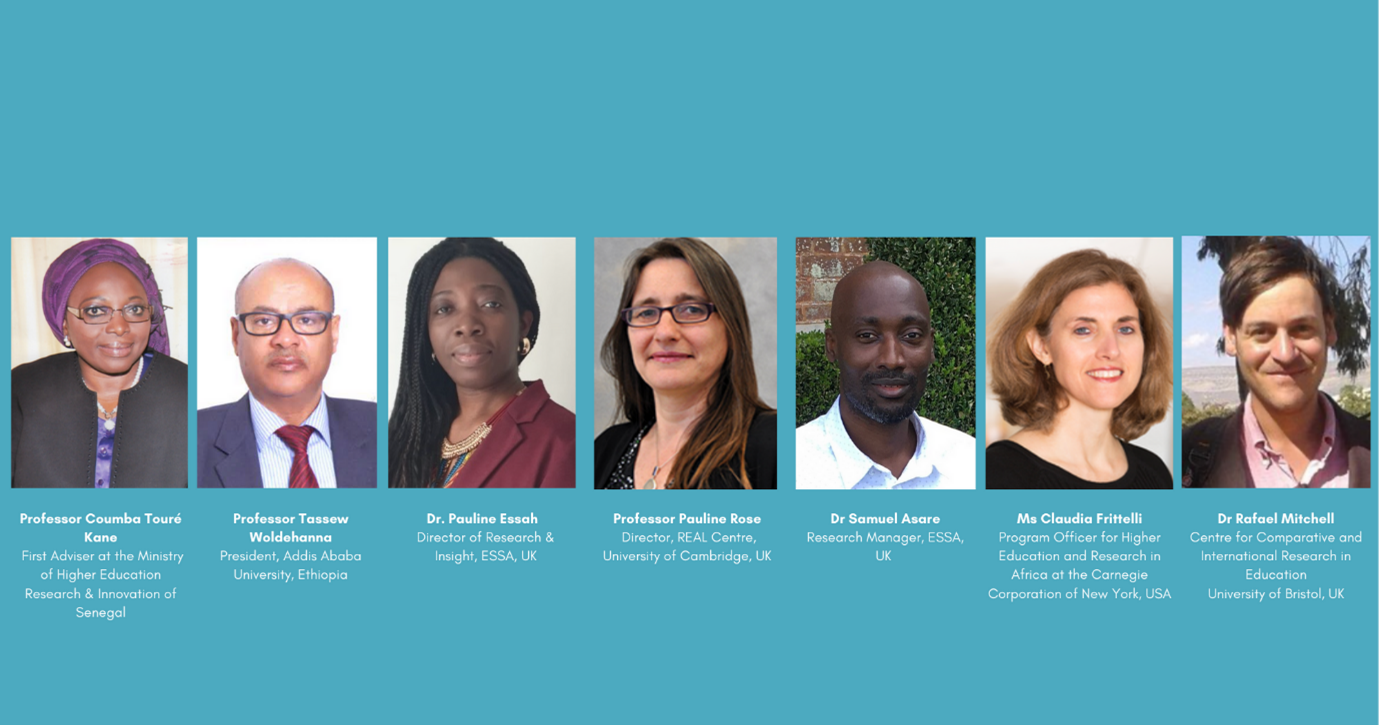 Participation
This conference brings together education stakeholders including researchers, policy actors, donors and practitioners to share ideas on African education research funding and the way forward.