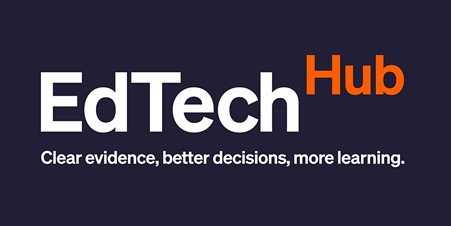 Date: 18 Dec 2020
Time: 2:00pm - 3:30pm

Event Type: Webinar
Join an expert panel for the launch of a new report "Education for the most marginalised post‑COVID-19: Guidance for governments"
The COVID-19 pandemic has shown the huge potential of digital technologies, both hardware and software to be used to support the delivery of better and more extensive education and learning.
However, it has also served as a stark reminder that all technologies can be used to create both positive and negative impacts, and that one of the main effects of COVID-19 has been to increase educational inequalities at all scales.
Join an expert panel for the launch of a new report that highlights these challenges and offers a way forward: "Education for the most marginalised post‑COVID-19: Guidance for governments on the use of digital technologies in education."
Speakers:
Professor Tim Unwin, Chairholder UNESCO Chair in ICT4D, Royal Holloway University of London
Srinivas Reddy, Branch Chief, Skills and Employability, International Labour Organisation
Janet Longmore, CEO, Digital Opportunity Trust
Lídia Brito, Director of UNESCO's Regional Bureau for Sciences in Latin America and the Caribbean (and former Minister of Higher Education, Science and Technology of Mozambique, 2000-2005)
We will also be joined by speakers from UNESCO, the International Telecommunication Union, and Digital Opportunity Trust Rwanda
The following authors of the report will also contribute to the discussion:
Professor Christopher Yoo, Dr. Leon Gwaka, and Dr. Müge Haseki, University of Pennsylvania
Azra Naseem, Assistant Director, Blended Learning, Aga Khan University, Pakistan
Paul West, Creative Commons Chapter Lead, South Africa
With support from EdTech Hub, the UNESCO Chair in ICT for Development developed this report and associated Guidance Notes building on a series of regional and sectoral consultations with education experts in 2020.
"Regardless of where you are located in the world, this new Education for the Most Marginalized Post-COVID-19 is essential reading. It provides comprehensive and concise guidance for educational leaders through the lens of equity. CoSN, the North American NGO for education technology leaders, is proud to have been a collaborator in this excellent resource."
Keith Krueger, CEO, Consortium for School Networking
Webinar: Friday 18 December 2020, 2-3:30pm GMT