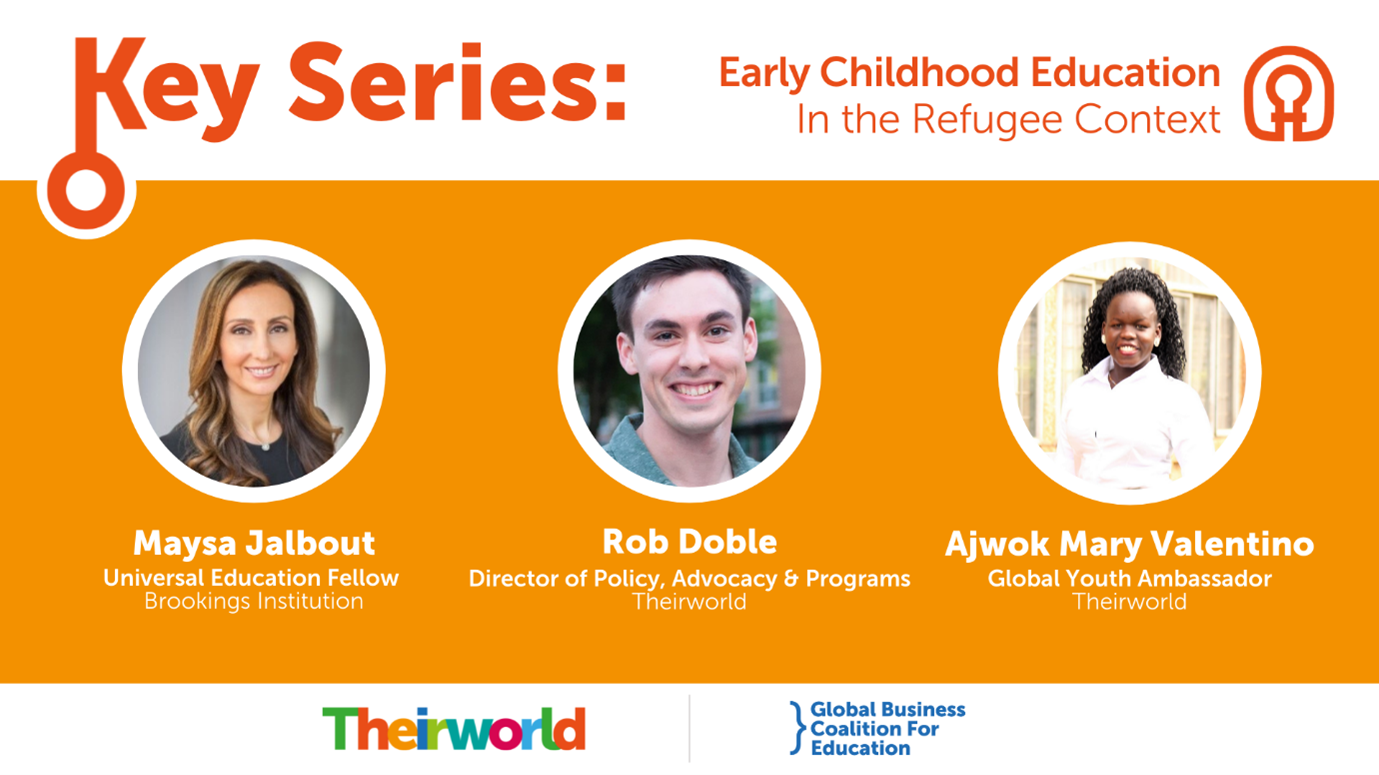 Date: 24 Jun 2021
Time: 2:00pm

Event Type: Webinar
Thursday, June 24, 2021, 9am EST (2 pm London)
During the first five years of a child's life, quality education, play and stimulation are crucial for development. This is the period when 90% of brain development takes place, and exposure to adversities can have lasting consequences for the rest of the child's life.
Early childhood education is generally underfunded and undervalued, and the issue is even more poignant in the context of refugee education. Refugee children are five times more likely to be out of school than other children and youth around the world.
The trauma of conflict and displacement can have damaging effects on children's cognitive, emotional, and physical development putting refugee children even further behind their peers.
Early childhood education has short- and long-term benefits for children's and communities' health and well-being.
To mark World Refugee Week 2021, join us in an online conversation to discuss the importance of Early Childhood Education in the refugee context. Hosted by Rob Doble, Theirworld's Director of Policy, Advocacy and Programs, we'll be hearing from experts Maysa Jalbout, Universal Education Fellow at Brookings Institution, and Ajwok Mary Valentino, teacher at a refugee settlement in Uganda and Theirworld's Global Youth Ambassador.
The discussion will be 30 minutes followed by 15 minutes of Q&A. 
The discussion will be livestreamed on the Theirworld website. Details will be emailed to you closer to the time.